This interactive tutorial will guide you through the entire survey process for creating a scanned paper survey, including how to:
Plan your scanning project
Add survey questions
Add question routing
Calibrate the survey
Prepare your survey for print
Scan, key, and clean survey data
View a summary of survey results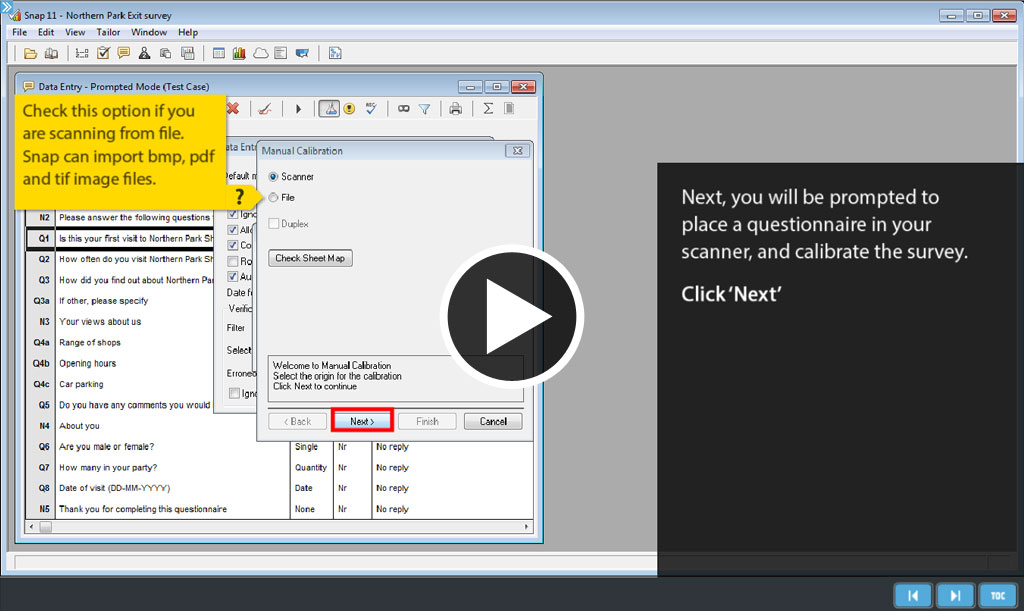 This tutorial includes a table of content which you can use to skip to any section you want.
Other tutorials you might be interested in:
Browse all interactive tutorials →

Couldn't find what you were looking for?
We're working to add the resources you need to the Support Hub. If you think there's a topic we should cover, please let us know by completing this form.