Save time creating new surveys and standardise the appearance and content of surveys across your organisation.
This tutorial will show you how to:
Create a new SurveyPak question and survey library
Add a survey to use as a template
Add frequently asked questions to your SurveyPak
Create a new survey from the template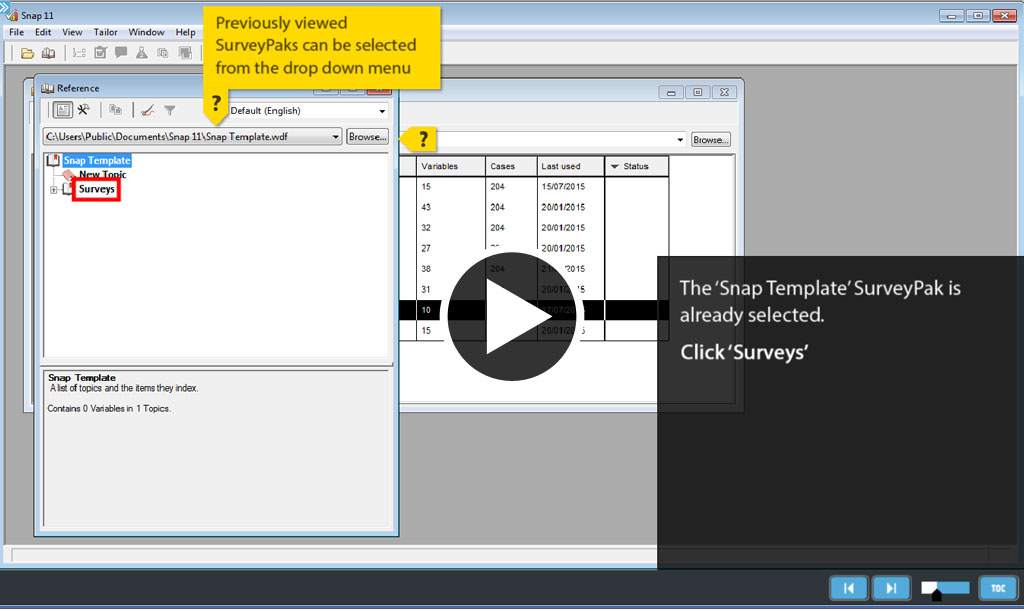 Approximate tutorial duration: 5m 26s
Want to learn more?
Find out more in the Question libraries area of the Support Hub.
Other Interactive tutorials you might be interested in:
Browse all interactive tutorials →
Difficulty viewing this tutorial?
Our tutorials are produced in HTML5. If you are using an older, non-HTML5 browser, try viewing this tutorial in Flash. This tutorial may take up to a minute to load.
Couldn't find what you were looking for?
We're working to add the resources you need to the Support Hub. If you think there's a topic we should cover, please let us know by completing this form.