The functionality, versatility and ease of use of Snap Survey Software make it the ideal survey software solution for Federal, State and Local government survey research needs, and is widely used to gather feedback on a wide variety of activities, including:
Training evaluations.
Maintenance and tracking of supplier and partner profiles.
Employee appraisals.
Pre and post-mission assessments.
Program assessment and evaluations.
Facilities planning.
Data collection.
Snap Surveys is a GSA Schedules Contractor
US government executive agencies, congress and judicial branches, together with some international organizations and wholly owned government corporations, are all authorized by law to purchase from the GSA Schedules. The benefits of such an offering are:
Survey software is easier to order when compared to software products not on the Schedule.
Survey software can be purchased at government volume discount pricing.
Agencies can purchase directly from the survey software provider, or directly from the GSAAdvantage!® website.
GSA Schedules offers agencies a way to avoid the complicated and drawn out process of open competition and contract negotiation.
Agencies can expect shorter lead times and lower administrative costs.
Agencies may not have to review competitive products or seek out alternative bids.
Snap Surveys is certified as a small business GSA Schedules contractor. Federal, state, and local government agencies can meet small business contracting goals while also meeting their needs for a trusted, professional survey platform.
If you are a government agency or an organization eligible to purchase from GSA Schedule contractors, click here to view Snap Surveys on GSAAdvantage!® online shopping and ordering system. Alternatively, you can contact us directly at GSA@snapsurveys.com for information on survey software, service offerings, and preferred GSA pricing.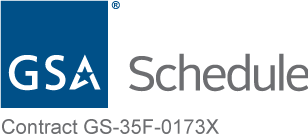 Survey Software
Snap Survey Software is perfect for undertaking research amongst all aspects of Federal, State and local government.
Design professional surveys
Create dynamic and engaging surveys in any language and target hard to reach groups with audio or video surveys. Use email alerts to improve responsiveness – these can be triggered by specific replies, enabling departments to promptly take any necessary action.
Reach anyone, anywhere
Produce online, mobile, kiosk, tablet or paper versions of your survey with the option to scan in paper replies, and bring all results together for easy analysis. Capture better feedback instantly with Snap Mobile Anywhere – seamless event-based or on-street interviewing, even in total Wi-Fi black spots.
Share results with clients and colleagues
Share analysis and reports in real time with clients and colleagues. Produce personalized Smart Reports for individual groups and teams and give colleagues a login to view results and Smart Reports, showing benchmarked replies and tailored to their role or department.
Data Security
We continually review our data security and compliance programs to ensure security standards are met for local, state, and federal government agencies.
Snap Surveys is ISO 27001 certified. Our online and mobile survey management cloud offering conforms to available security standards and guidelines for data privacy. US customer data is hosted in FedRAMP authorized, ISO 27001, and SSAE16 certified data centers.
Expert research services
Let us take the strain when time or resources are limited. Our experienced team can help you with any part of the survey process, from designing your questionnaire to online hosting, data entry and of course, reporting.
Government surveys can be out-sourced in part or in full.
We can assist with questionnaire design, data entry including scanned paper surveys, hosting online surveys and collecting data, as well as producing tabulations, tailored reports, and benchmarking.
Who we work with
Snap is widely used by Federal, State  and local departments in both the US and Canada. Our clients include:
Federal Bureau of Investigation (FBI)
FAA
NASA – Goddard Space Flight Center
New York State – Office of Homeland Security
Department of National Defense
Canadian Space Agency (CSA)
US Department of Justice (USDOJ)
Centers for Disease Control and Prevention (CDC)
US Army
US Department of State
Public Safety Canada
New Mexico Department of Health
Minnesota Department of Human Services