Generate multiple personalized variations of your report
Traditional written reports are a one-off snapshot of survey results. With our Smart Reporting technology, you can quickly produce multiple and complex report variations. Reports can be configured to the unique perspective of specific recipients at the click of a mouse, and you can run reports again and again.
Automate and speed up production of large volume reports
Guaranteed accuracy for unlimited variations
Consistent branding, layout, and wording
Provide regular internal feedback and sell reports to fee paying clients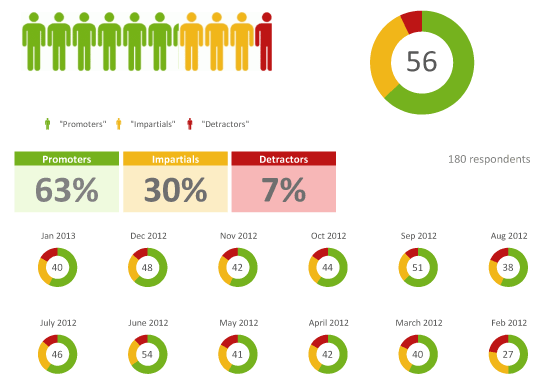 Produce reports fast
Once you've created a report framework, you can sit back and let Snap Survey Software do the hard work. Produce personalised reports at a moment's notice, and run large report batches for readers at all levels.
Give clients and colleagues analysis logins to monitor survey results online
Output reports as PDFs
Use context to tailor reports or report batches for specific recipients
Apply data filters to one-off Smart Reports and report batches
Share targeted and constructive analysis
Include dynamic content and your Smart Reports will feel tailor made for each recipient. Your Smart Report can include dynamic elements such as:
Text and values from analyses inserted into report commentary
Identification of high and low performing service areas
Recommendations for improvements and action plans
Benchmarks for comparison to internal, external or historical data
Conditional inclusion of specific analyses, commentary or sections
Smart feedback solutions
Smart Reports are the cornerstone of the custom feedback solutions we develop for our clients. Take a look at our case studies to see how Smart Reporting has made our customers' operations more efficient and proactive.
See feedback solutions case studies
Find out more about other related features: