Create Unique Survey Experiences
Do more than simply ask questions. With more advanced and flexible features than you'll find anywhere else, Snap Survey Software brings a tailored and unique survey experience to each participant.
Engage participants with visual and interactive questions
Create enjoyable surveys with dynamic content
Personalize with your database data
Survey templates optimized for any format
Full Feature List Sample Surveys
Surveys In Any Language
Design, distribute and analyze questionnaires in any language including right to left and character based languages. Export for easy translation.
Design and Branding
The look and feel of your survey really makes a difference. Snap's survey design tools give you complete flexibility to customise your survey, and create reassuringly professional questionnaires that perfectly complement your organisation's brand.
In-Survey Calculations
Our most advanced and unique survey tool, in-survey calculations recategorize answers as the survey is being completed. Use with routing, piping and masking to show specific, targeted follow-up questions and information.
Question Routing (Skip Logic)
Ask any question based on replies or any combination of replies given earlier in the survey. Routing (skip logic) is also active while entering data from paper surveys – so you can always be sure of consistent data.
Text Substitution (Piping)
Improve data quality and make the survey feel more like a conversation. Replies to any question can be reused later anywhere in the survey to personalize text or questions.
Two-Way Database Links
Personalize surveys and automatically update records. Respondent information held in your database can be inserted anywhere in the survey and can also be used to pre-answer questions.
Data Merged Paper surveys
Show routing instructions and print unique ID or reference numbers with data merging. Print to any paper size including booklets, and format address layout to fit envelopes.
Interactive Questions
Engage respondents and increase response rates with Snap's range of interactive questions, or use the custom editor to build your own.
Answer Masking
Show or hide answer categories depending on replies previously given. Answer Masking focuses participants' attention, ensures more accurate data and simplifies analysis.
Collect Replies Anytime, Anywhere
An automated, efficient and enjoyable survey experience for you and for survey participants – online, on paper, and on the move.
Surveys optimized for smartphone, tablet or desktop
Scan paper replies accurately and quickly
Uninterrupted online or offline mobile interviewing
Manage survey schedules online – invites and panels
Full Feature List Sample Surveys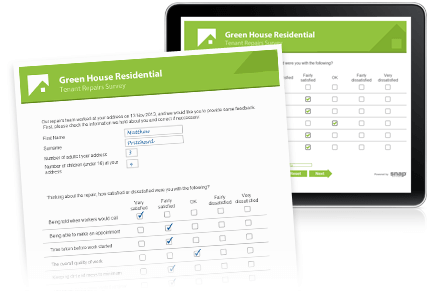 Multi-Format Surveys
Distribute surveys online, on paper and on kiosks or mobile devices. Apply a unique look and feel to each version and bring all your results together for analysis.
24/7 Mobile Surveys
Better feedback captured instantly with uninterrupted interviewing, even in Wi-Fi black spots. Snap Mobile Anywhere automatically synchronizes data and surveys when a connection is available.
Email Invites and Panels
Schedule automated survey invitations and targeted follow up reminders to your clients and customers. Or access our CINT worldwide panel of 7.5 million profiled respondents to generate an ideal respondent panel.
Scan Paper Replies
The Snap scanning module makes short work of scanning paper surveys – saving time while getting you the information you need accurately, quickly and efficiently.
Automated Alerts
React quickly to survey responses. Automated email alerts are triggered by a specific reply or replies, and sent to you, colleagues or participants. Alerts can contain pre-written text and survey responses.
Adaptive Questionnaires
Deliver the best possible survey experience across a range of devices. Snap automatically detects the screen size of the device being used to complete the survey, and displays the version of your survey that will look the best.
Participant Groups
Automate the survey process for ongoing or repeated evaluation with Snap Grouped Questionnaires – ideal for course evaluations, product testing or 360 degree surveys.
Kiosk Mode
Capture point of experience feedback on a dedicated kiosk or secured tablet. Surveys and data are synchronized automatically, with all replies instantly available for reporting.
Attachments
Participants can attach files to survey responses such as a resume or photograph.
Powerful Analysis and Reporting
Data analysis can be daunting, even for experienced researchers. Snap Survey Software includes innovative reporting and analysis tools that help you obtain the insight you need.
Produce dynamic and flexible Smart Reports
View an instant summary of survey results
Simplify your data with Snap's suite of Analysis tools
Share analysis and reports on and offline
Full Feature List Sample Surveys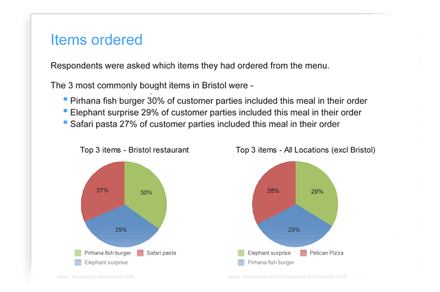 Smart Reporting
Batch produce multiple report variations, with all the analysis and commentary updated in real time and configured uniquely to each reader, e.g. an individual, region, department or team.
Analysis Logins
Give your clients and colleagues 24/7 access to real-time and personalized survey results. Set permissions to view specific analyses and reports, and create new analyses on the fly.
Filters
See how different groups answer specific questions. Filter responses to any question or combination of questions, including keyword search for freetext replies.
Text Response Analysis
Quantify, categorize and filter text responses, then summarize replies as WordClouds or lists. Show comments alongside replies to other questions, e.g. age or gender.
Data Management
See your results in a wider context and keep your records up to date with automatic data import and export between your surveys and your database.
Security You Can Rely On
Our software and systems are certified to the highest possible standards, so you can be sure your data is safe with us.
ISO/IEC 27001 certified
Run online surveys from your own server
Data encrypted throughout the survey cycle
SAS 70 / SSAE 16 certified data centres in the US and UK
Security, Accessibility & Professional Outline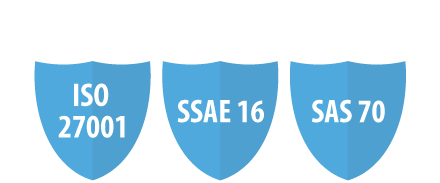 ISO 27001
We're proud to be ISO 27001 certified – the highest possible standard for information security.
Certified Data Centers
Our UK and US based data centers are SAS 70 / SSAE 16 certified to ensure a reliable, secure and compliant system for high performance and high security needs.
Our Software, Your Server
As an alternative to our online subscription service, you can also run our online survey management system on your own servers – it's cost effective and gives you complete control.
Data Encryption
Respondent data is encrypted at rest, on the server and when in transit.
Daily Vulnerability Scan
Our systems are subject to a rigorous and independent security scan to keep your data safe.
Support When You Need It
We know your survey project is important. That's why our friendly, US based support teams are only a phone call away.
US based tech support by phone or email
Face-to-face or online training
Support Hub – Webinars, videos, worksheets and user forum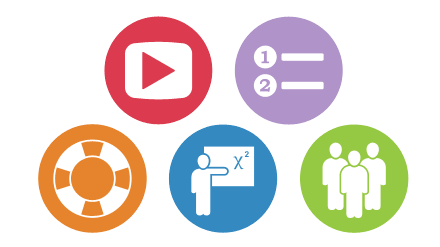 One-to-one Tech Support
Get technical help with your survey from our team of friendly Snap experts. Contact us by phone or email and we'll go the extra mile to help get your survey project back on track.
Training
We have a range of training courses covering every aspect of the survey process, including consultancy style – tailored to your needs, and using your own survey.
Webinars and Videos
Our video library will help you make the most of Snap Survey Software. Keep up-to-date with new features and get expert guidance on subjects such as effective questionnaire design and analysis.
Worksheets
Access over 100 worksheets with step-by-step instructions covering every aspect of the survey process.
User Forum
Moderated by our Snap experts, the user forum is the perfect place to meet and swap ideas with other Snap users.
Snap Features In More Detail