Learn how to set up filters for Snap WebHost Analysis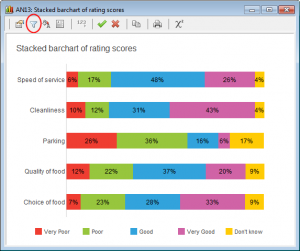 When you design a survey in Snap Survey Software for hosting on Snap WebHost, you can set-up filters that can be selected within Snap WebHost. These can be used on the data for all analysis and reports for that survey. They are available to you and any associates that you have assigned the survey to.
Our latest worksheet describes how to provide easy-to-use filters for analysis on Snap WebHost, allowing you and your associates to quickly filter the data used in your analysis and reports.
The steps in the worksheet include:
Step 1: Creating the filters to use in Snap WebHost
Step 2: Checking the Snap WebHost filter in Snap
Step 3: Using the filters in Snap WebHost
View worksheet: Setting up filters for Snap WebHost analysis