Mark your calendar. Tomorrow is Employee Appreciation Day.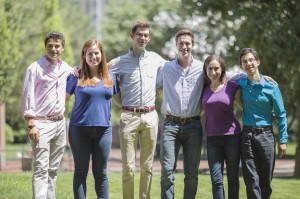 Tomorrow, March 7th is Employee Appreciation Day, honoring all employees worldwide. It's a chance for managers of all levels to support and reward their employees, and show their appreciation for a job well done. What are you doing to celebrate your employees?
Looking for some ideas? Here are a few:
Keep it simple – just say "thank you." Whether it is in person, in an email, or on a thank you note.  The simple act of saying "thank you" goes a long way.
If you know your coworkers' interests well, consider a small gift. This small gesture will certainly brighten up an employee's day.
If you can afford to, consider a monetary gift. Monetary gifts such as bonuses or gift certificates say "thank you" quite nicely.
Everyone likes to eat. Take your employees to lunch or order lunch in. Let your employees pick the restaurant or take-out meal.
Hold an employee raffle. Raffle off a small prize such as an appreciation gift or a gift certificate.
It's hard to resist a hearty breakfast. Bring in an assortment of bagels, doughnuts, muffins, and coffee.
Treat for staff and coworkers to homemade, freshly baked cookies or cupcakes. Homemade treats are a nice personal touch.
Take your employees time into consideration. If your positions are flexible enough, consider sending employees home an hour early.
And last, but not least, provide your employees with opportunities. Employees like the opportunity to participate in training groups, attend professional association meetings, represent your organization at events, and be part of a special committee where they can showcase their talents.
Small displays of employee appreciation can go a long way. They'll bring you success in employee motivation, recognition, and retention, and build a positive, productive workplace.