Explore 4 tips on how you can encourage constructive feedback from employees
Below, we detail four tips employers can utilize when they receive constructive criticism and complaints, use that information to respond properly and improve communication.
1.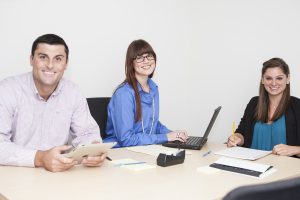 Ask your employees for company improvement suggestions. Administering an online employee satisfaction survey once or twice a year to gather employee feedback is always a great idea, but how about taking it another step forward? You could start an employee recommendation reward program. The program can reward any employee who suggests an improvement that helps the company be more profitable and more efficient. Keep a company recommendations survey live indefinitely and share the link often or place the link in a highly visible location such as on the company intranet. Encourage employees to submit improvement ideas regularly.