How long do you expect a customer satisfaction survey to be?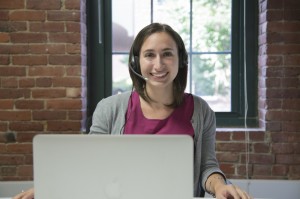 The primary reasons for assessing customer satisfaction are to maximize customer retention, and to gain and retain customer loyalty. Customer satisfaction is essential to the survival of any business. How do we find out whether our customers are satisfied? We ask them. Customer satisfaction surveys are an important tool used to gather feedback from customers about their satisfaction levels, and for developing strategies for improvement.
In the development process, how long do you make a customer satisfaction survey? As with any survey, the answer is always "it depends." It depends on many factors, in particular, the main objectives set for the research. If comprehensive and realistic objectives are not set, the survey will have little to no value. Before you begin the process of designing a customer satisfaction survey, ask yourself why you are conducting the survey and what you want to learn from it.
With customer satisfaction, the key is to keep the survey as short as possible. 3 to 5 minutes, or 15 to 20 questions max is ideal. Customers like nothing less than a long and drawn-out survey, which they will likely either fail to complete, or will provide false answers just to get it over and done with.
Here are some tips to keeping the length of your customer satisfaction survey as short as possible, yet still effectively measuring customer satisfaction.
Take advantage of previous data. If you have surveyed your customers in the past, it is likely that you have previous data from them. Use it in building your questions. Use this data to pre-populate data right into customer satisfaction surveys or use Routing to route respondents around questions that do not pertain to them. This feature allows you to shorten survey length by inputting any relevant or known information about respondents (name, gender, age, company name, address, etc.) directly into the survey. The information will still be collected in the data set ready for analysis and reporting, however, you are shortening the time it takes a respondent to complete your survey. Pre-population of data also boosts your survey relationships because you can identity respondents by name and other personal information.
Don't be broad. Narrow your focus. Only develop questions that are pertinent to your research objectives. Decide on the specific area(s) you want to measure and stay focused on those topics. Don't stray from those topics. If you're developing a customer satisfaction survey for a bakery within a grocery store chain, don't ask your customers questions about the store's meat selection.
Simplify question wording. Survey language should reflect how you'd speak to a customer if conducting the survey face-to-face. Respondents may skip a question if they do not understand what it means, it is a long-winded, or it is full of long words and 'industry-type' language.
Avoid long introductions. As with most surveys, we do recommend creating a clear survey introduction detailing what the research is for and how the feedback will be used. For customer satisfaction surveys, however, the purpose is quite clear. Respondents know that the questions you're asking are important and will be used to make continued improvements, so keep the introduction short.
Choose question types wisely. There are a variety of question types, including: single-response, multiple-response, open-ended questions, and grid questions. The choice of questions and question styles can impact the length of your survey. Certain question types use drop-down and scrolling menus to save survey space and leverage respondents' convenience. And grid format questions allow respondents to answer several similar questions within one question type. Consider using image questions, which use pictures or graphics to describe survey questions and answers – making the experience fun and engaging for respondents.
Put your customers first with our pre-built solution
Our ready-to-run Customer Satisfaction solution has everything you need to put your customers first.
Up to 17 attitude questions to evaluate your Customer Happiness Index
NPS (Net Promoter Score) measures how highly your customers value you
In-built reports that summarise your data for fast action
Easy set up, ready to run in a few minutes
Full privacy policy included
GDPR data compliance
All data securely stored on UK servers
We've done all the hard work for you! So click below to learn more about the Customer Satisfaction Solution.