Our research tells us that respondents are more engaged with the subject of a survey when questions are presented in a colorful and interactive way. Snap Survey Software includes a range of interactive question types to help you achieve a higher response rate and get more accurate replies.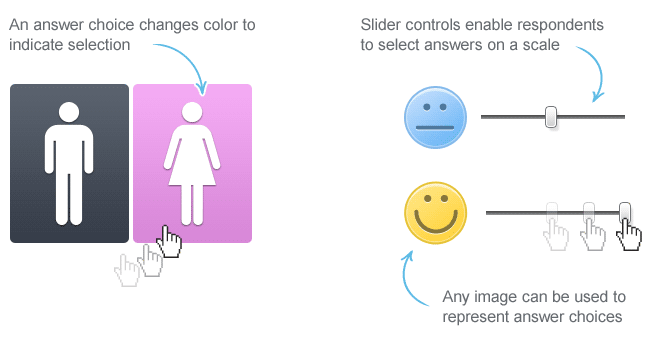 Interactive images are a visual alternative to check boxes, with responses given by clicking directly on the image. Snap Survey Software is supplied with a range of pre-built interactive images, or you can use the editor to create your own.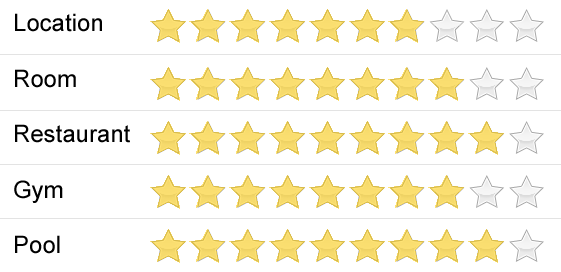 Smiley sliders or 5 star rating scales are a great alternative to traditional rating scales. Where a check box question might be limited to a five or ten point scale, a slider can have many more points on its scale while occupying no more space on screen, resulting in a wider range of data and the potential for more sophisticated analysis. Multimedia such as video or audio can also be added to surveys, engaging respondents even further.