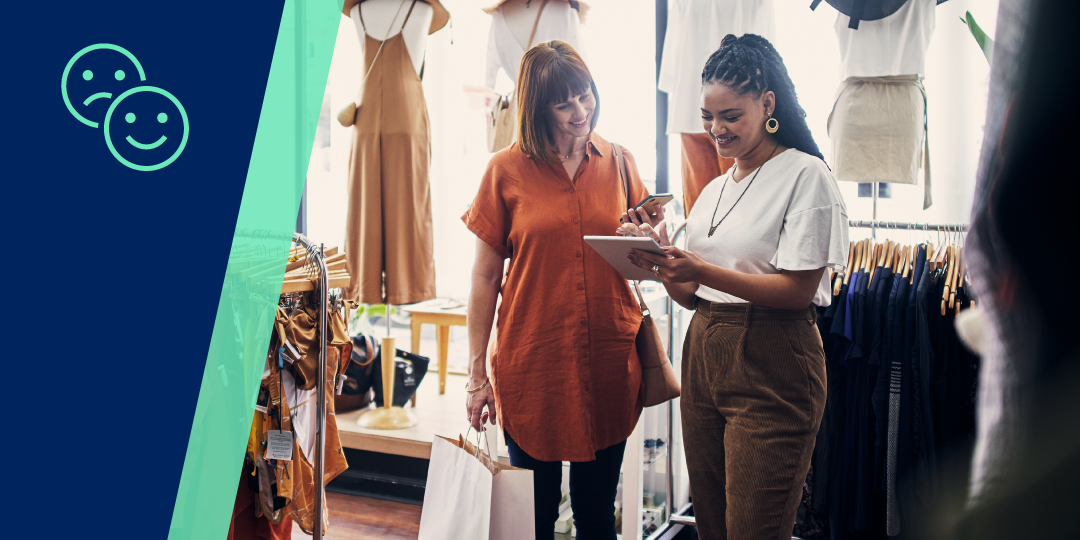 Customer Satisfaction Survey
Keeping customers on side is vital for the success of your business. Unfortunately, you don't always know if a customer has a negative perception – they simply don't come back.
Our ready-to-run Customer Satisfaction Survey is the perfect solution. And it's designed to be simple and easy to use – you don't have to be an expert!
Select the pre-loaded customer questions you want and you're ready to go.
Reporting is built-in, the analysis is ready at the click of a button. With instant summaries helping you see the true meaning behind your data.
These insights will help drive your customer retention strategies.
Indentifying the areas for improvement as well as the positives you can double down on, you'll better serve your customers – leading to more repeat business and converting more customers into brand ambassadors.
Brought to you by Snap Surveys – market leaders in survey software and research services.
Summary
Survey Summary
This ready-to-run Customer Satisfaction Survey offers everything you need to invite feedback and analyse your data.
It'll help you find out what makes your customers tick – letting you make the right adjustments to help your business thrive.
Simply set up the survey for your organisation and have it available in a matter of minutes – no complex software to learn.
NPS (Net Promoter Score) gives you a recognised measure of how highly your customers value you.
Select up to 17 customer questions to evaluate your Happiness Index. Automatically identify individual aspects of your service that your customers think are great, and the ones that you may need to work on.
Reproduce stunning and concise reports showing your results for any month and tracking your progress over time
Optionally use built-in email messages to communicate reports of where you fell down the minute your customer makes them. Optionally email the customer as well.
Full privacy policy included
GDPR data compliance
All data is stored on US servers
Get customers on board by valuing their feedback
Choose from up to 17 attitude questions to evaluate your Happiness Index, get your NPS score, and understand data easier than ever thanks to one-click dynamic reports with our Customer Satisfaction Survey.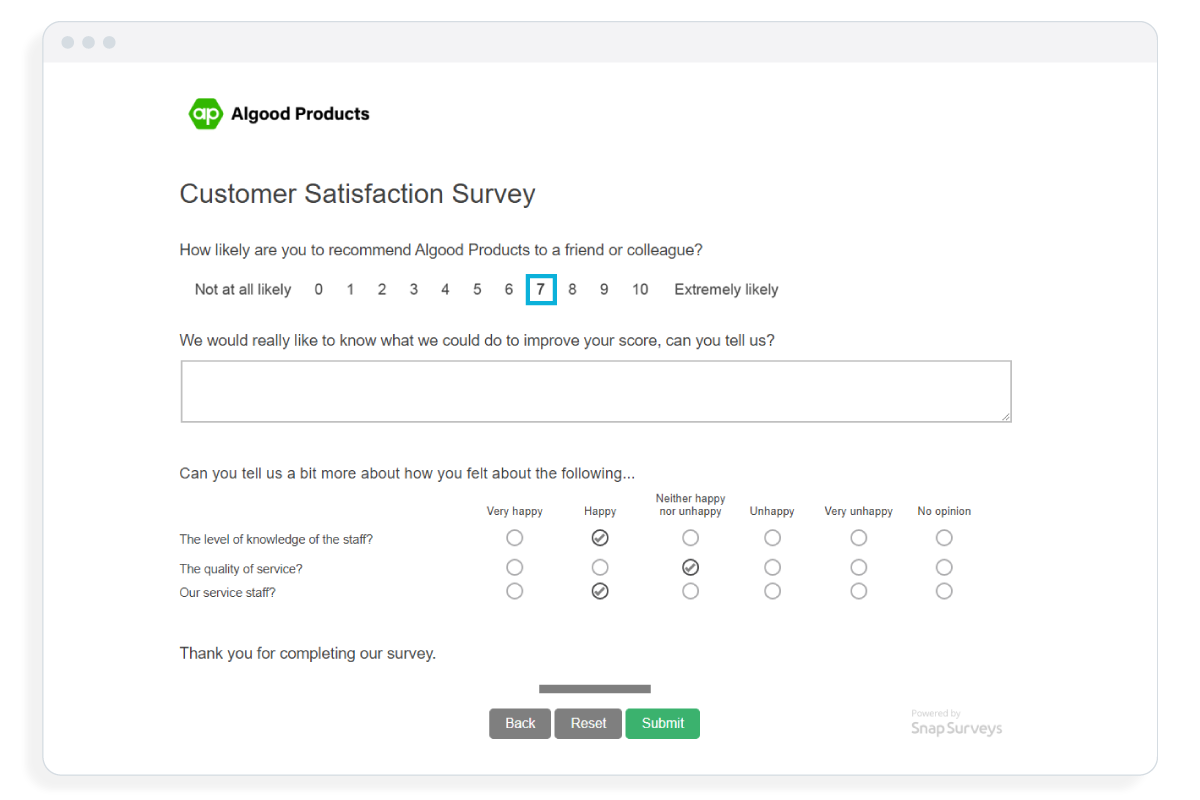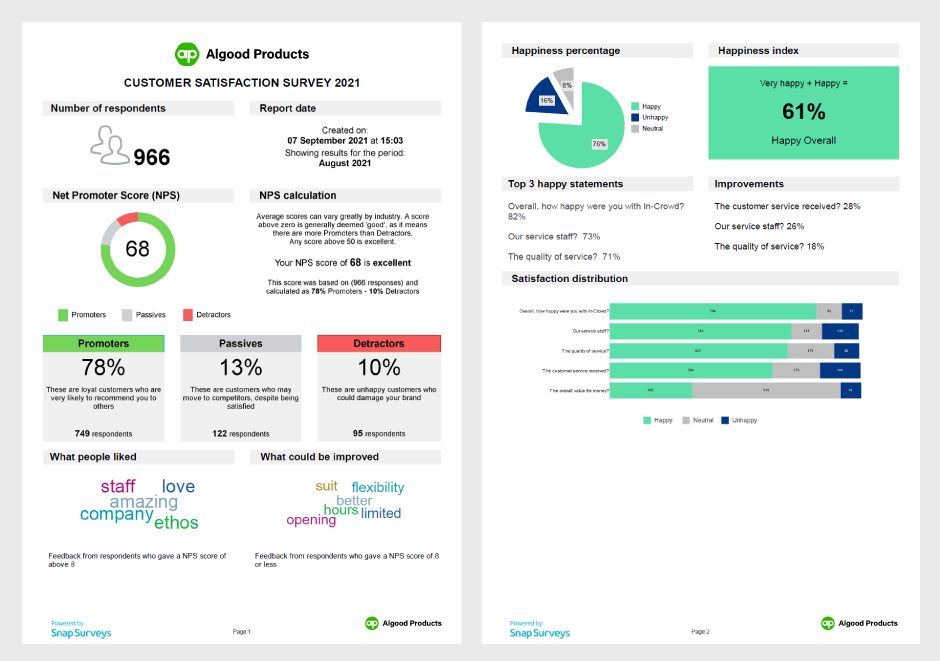 You can even use built-in email messages to communicate reports of where you fell down the minute your customer makes them. There is also the option to email the customer to give you the best chance of rectifying the situation and keeping that customer on board.
No project management experience necessary
The survey is easy to set up in just a few minutes. Just select your preferred template questions and you're ready to go. You can also share surveys and run reports with just a few clicks of a button.
It's as easy as that!
Getting customer feedback has never been so easy.
Pricing plans
There are two options to choose from, depending on the needs of your organization.
Free (for up to 100 replies)
Professional: Special introductory offer $495 which includes 5000 replies.

For the Free version, click 'Get Started'. You will then create your account and access your Customer Satisfaction Survey.
For the Professional version, click 'Find out more'.