You can find trends and patterns in your data by creating ordered crosstabs (cross tabulations) in Snap. This is a quick way of analysing banded or coded variables. (Don't use it for quantity or open responses as it uses number of responses rather than values.)
Crosstabs are also known as contingency tables (or pivot tables). This worksheet shows you how to produce them, order them and display them as charts.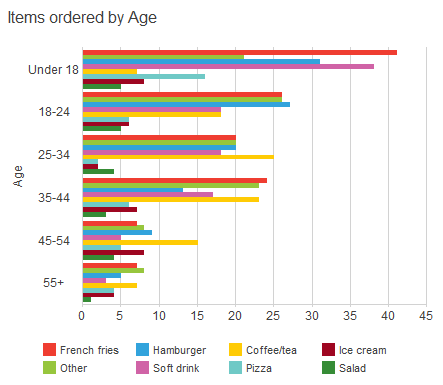 It also shows how to create crosstabs for all relevant questions in your survey with a single instruction.
Further reading
You can see more about analysis in the section Analyzing your case data.
Learn more about analyzing results in Snap on our Analysing Results course (https://www.snapsurveys.com/training/course-outline-analysing-survey-results/)
You can find out about styling your tables in the help section: Table appearance
If there is a topic you would like a worksheet on, email to snapideas@snapsurveys.com