Give your viewers access to real-time results with Contextualized Analysis Logins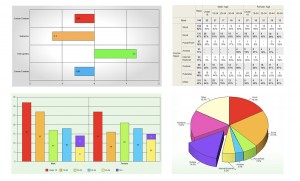 You can now provide your clients, colleagues, and stakeholders with 24/7 access to real-time and personalized survey results. Set permissions to view specific analysis and reports, and configure analysis on the fly.
With Contextualized Analysis Logins you can:
Choose which reports are available to which viewer
Configure reports for the viewer's perspective – for example, show results for a particular site or region compared with other sites or regions
Provide easy check-lists for the viewer to further filter and focus the reports and analysis made available to them.
Learn more about Contextualized Analysis.
Contextualized Reporting is an important element in the custom feedback solutions we develop for our clients. Take a look at our case studies to see how we've made our customers' operations more efficient and proactive. View case studies