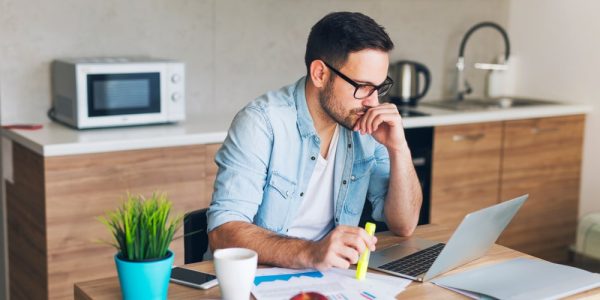 Working From Home Survey
When working remotely, communication is more important than ever.
This ready-to-run Working From Home Survey lets you get feedback from employees en-masse, covering important issues such as engagement, connection to the rest of the team, productivity, equipment, and more.
The survey Product includes:
In-built reports give you instant insight into employee sentiments
25 professionally designed questions
Full privacy policy included
GDPR data compliance
All data is stored on UK servers
Brought to you by Snap Surveys – market leaders in survey software and research services since 1981.
Summary
Professional questions, smart reports, better insights.
The Working From Home Survey is an all-in-one solution; featuring a carefully crafted questionnaire, dynamic reports, and one-click analysis.
Anyone in the organisation can run the survey – just share the URL and click the Reports button once the results are in!
Effortless one-click reports to drive your strategy
With the click of a button you'll generate a dynamic report that tells you the key findings.
An example of this would be:
 "86% of staff agree or strongly agree that they are happy working from home"
These easy-to-run reports will help you drive your strategy to maintain employee morale, productivity and engagement.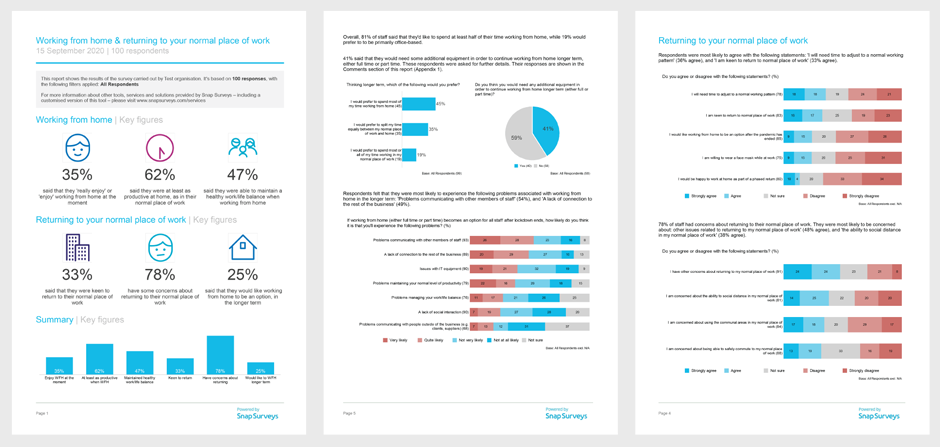 Questions that touch on remote-working painpoints
Remote work is a luxury for many, but it does have its challenges. We've included questions on a wide range of topics to help you build up a clear picture of employee sentinment.
Work-life balance
Suitability of equipment
Morale
Productivity
Team spirit and a connection to the wider business
What extra support may be needed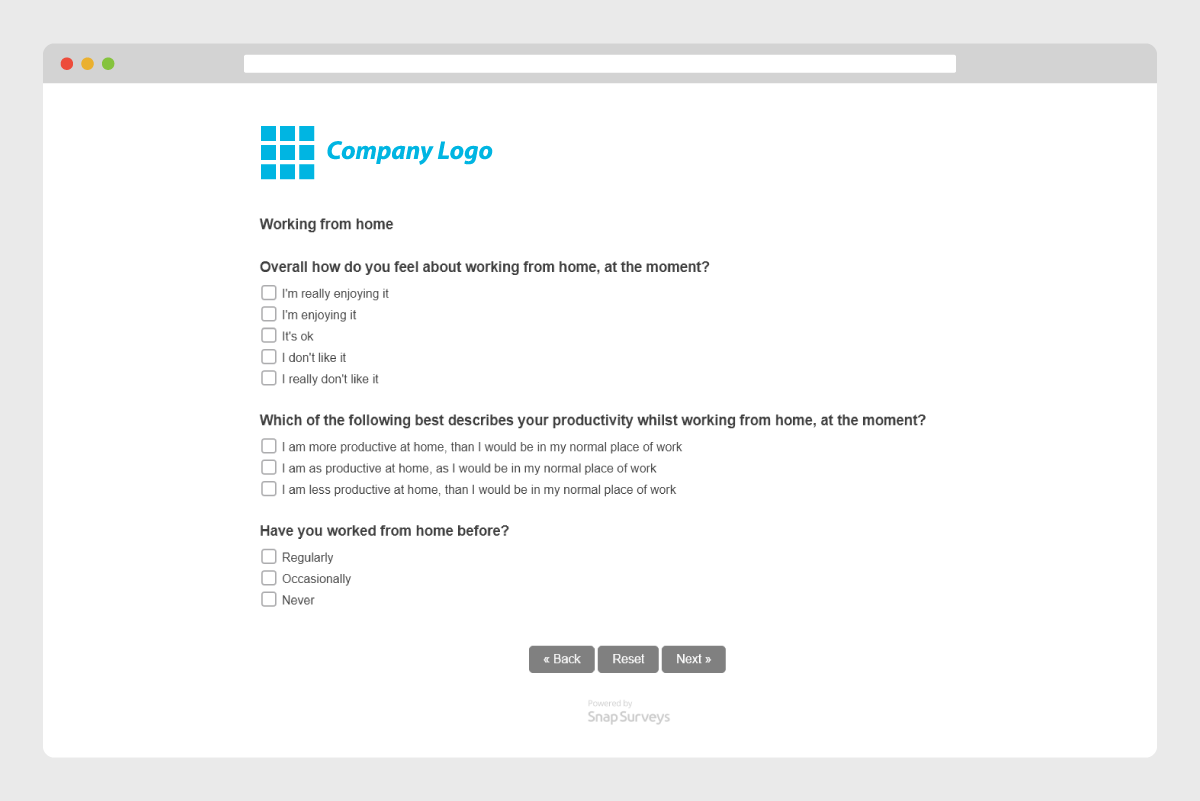 Culture through data
Understanding your employees' feelings will shape your strategy for creating a positive culture that engages your workforce.
This Working From Home Survey can provide you with the relevant, meaningful insights you need to make remote working a long-term success.
Pricing plans
There are two options to choose from, depending on the size and needs of your organisation.
Free (for up to 50 employees, use multiple times)
Professional: Get in touch for a quote

 For the Free version, click Get Started. You will then create your account and access your survey.
For the Professional version, click Request a Quote. This option will suit businesses with over 50 employees and offers the ability to customise your survey.