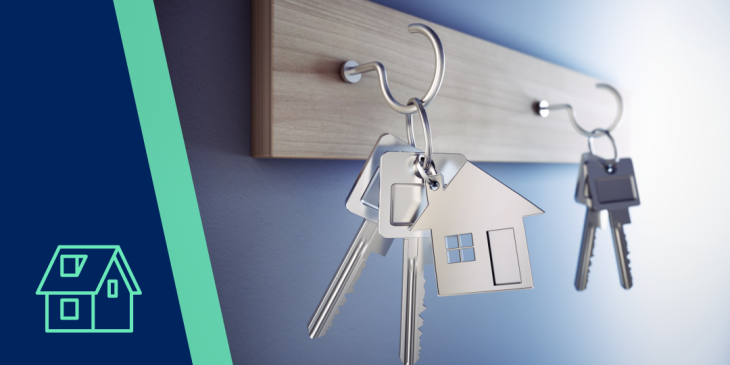 Tenant Satisfaction Measures survey with reporting
Measuring the perception of social housing tenants is critical to ensuring social housing services are performing effectively as intended. From April 1 2023, there are new Tenant Satisfaction Measures (TSM) requirements for social housing perception surveys as required by the UK Regulator of Social Housing. Among the new requirements are a set of 12 Tenant Satisfaction Measures (TSMs) that must be included in your tenant perception survey.
To help social housing providers meet the new standards, we have created a ready-to-run tenant perception survey that does the hard work for you.
Ready-to-run survey solution
Featuring 12 perception-based questions for tenant satisfaction
Up to 7 optional questions for demographics, additional comments, or further contact
One-click instant reporting to understand data
Includes two reports: one for housing authorities, one for tenants
UK-based servers
GDPR compliant
Easy to use
Add custom branding
Visual one-click reports helps you understand the bigger picture
As well as the 12  TSMs (plus some optional extras such as demographic questions), the Tenant Satisfaction Measures survey provides excellent value to social housing providers thanks to instant reporting.
You'll get two reports: one for tenants to share the results with them, and one for social housing providers to help you dig deep into data and understand the stories in your feedback.
Each of these reports provides a visual and descriptive analysis of your data and presents the key messages.
You will understand your feedback both at an overall level, as well as drilled down into each categories, such as tenant satisfaction over repairs, how well the common areas are maintained, or whether they feel safe in their home.
It also includes a 'Next Steps' section highlighting actions you can take to improve your worst-performing areas. Giving you quick and immediate core satisfaction feedback on tenants' experiences with a range of both service performance metrics and housing metrics.
To help you meet the requirements – partial responses can be counted and included in your analysis.
Summary
The all-in-one survey solution for housing authorities needing to measure tenant perception and satisfaction with their social housing. Helping you meet the new Tenant Satisfaction Measures (TSM) requirements as of April 2023.
Get tenant perception feedback across all the key areas for social housing providers – such as safety, communication, whether the tenant feels you treat them with respect, their satisfaction with repairs, and more.
Featuring all 12 regulator perception-based questions that covers the key areas for social housing, as required for all housing associations that are registered with the Regulator of Social Housing from 2023. Plus up to 7 additional questions (optional).
Add your organisation's branding and distribute the survey to tenants with a few clicks. Then run automatic reports to give you a visual overview of your feedback in real time. This also includes a summary of each category and a 'Next Steps' section. Helping you understand your data easily in a presentable way.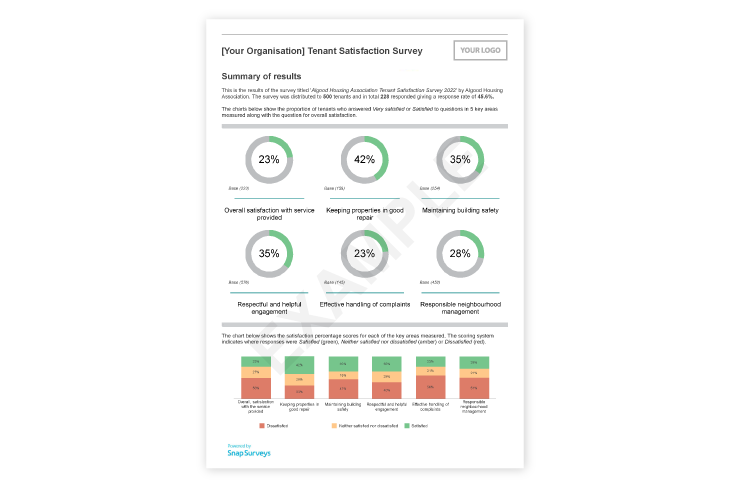 In your reports, the survey offers helpful suggestions for improving your worst-performing areas. You can also filter your results for things like demographics, giving you a more honed-in view.
To make your life easier, you can export your data straight into Excel, which can be sent to the regulator.
Run the entire survey in just a few clicks – all the hard work has been done for you!