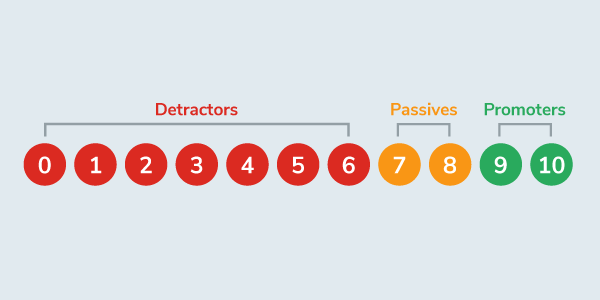 Net Promoter Score
An easy to use template to generate a Net Promoter Score for your organisation
Powerful reporting with built in assistance to improve your score
Based on developments by developed by Fred Reichheld, Bain & Company, and Satmetrix in 2003
Summary
Net Promoter Score®, or NPS®, measures customer experience and predicts business growth. This proven metric transformed the business world and now provides the core measurement for customer experience management programmes around the world.
Calculate your NPS using the answer to a key question, using a 0-10 scale: How likely is it that you would recommend [brand] to a friend or colleague?
Respondents are grouped as follows:
Promoters(score 9-10) are loyal enthusiasts who will keep buying and refer others, fuelling growth.
Passives(score 7-8) are satisfied but unenthusiastic customers who are vulnerable to competitive offerings.
Detractors(score 0-6) are unhappy customers who can damage your brand and impede growth through negative word-of-mouth.
Subtracting the percentage of Detractors from the percentage of Promoters yields the Net Promoter Score, which can range from a low of -100 (if every customer is a Detractor) to a high of 100 (if every customer is a Promoter).
Use your NPS as the key measure of your customers' overall perception of your brand. Because NPS is a leading indicator from growth, it provides the best anchor for your customer experience management (CEM) program. Complement NPS with other metrics and insights from various points along the customer journey, and you have a comprehensive, actionable view of your customer experience performance.
Example report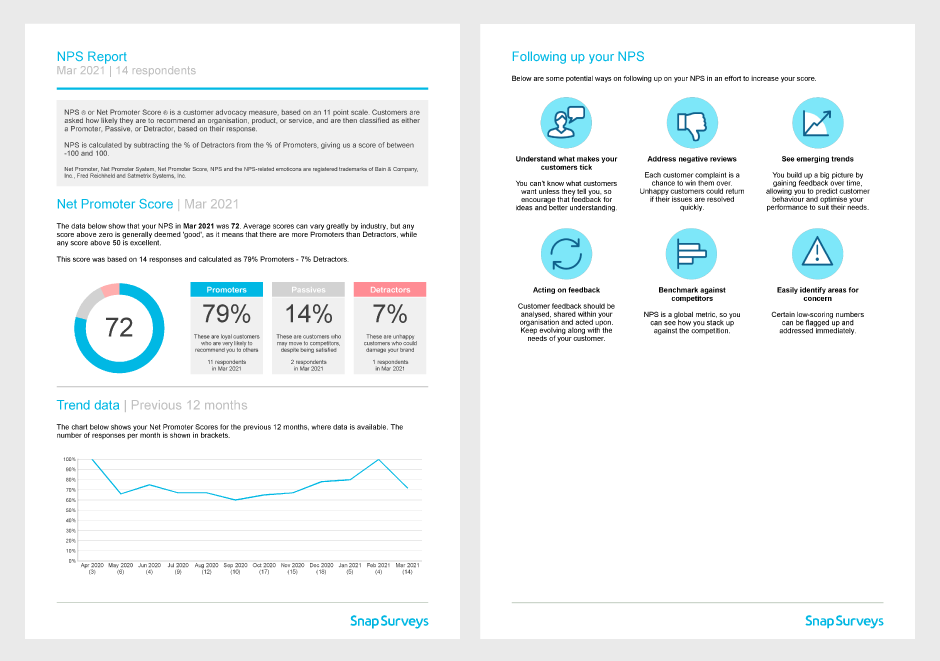 Pricing plans
There are two options to choose from:
Free: For up to 250 responses
Professional: Get in touch for a quote

For the Free version, click Get Started. You will then create your account and access your survey.
For the Professional version, click Request a Quote.