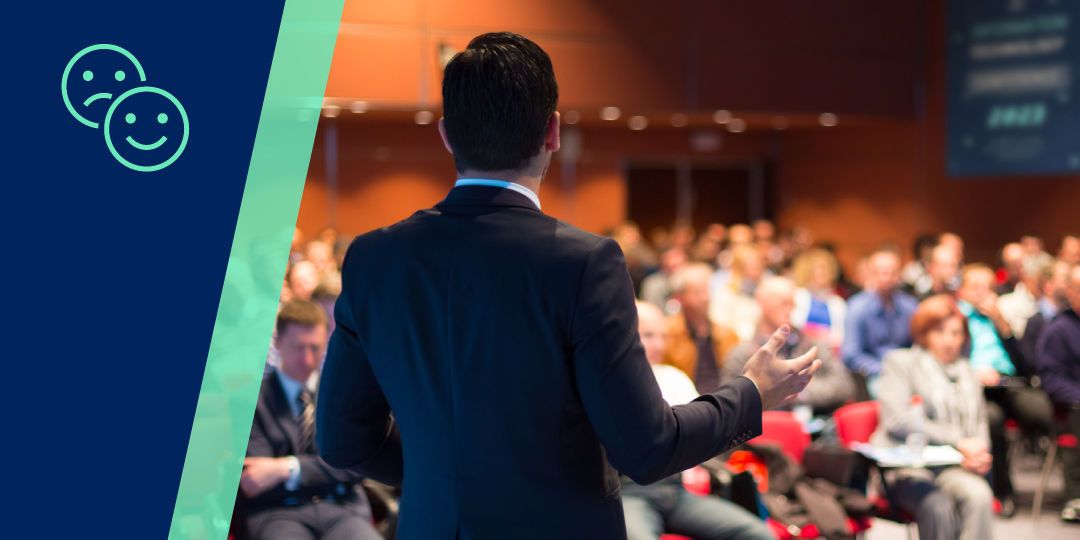 Event Experience Survey
This ready-to-run survey will help you get feedback from those who attend your events.
The survey covers the event overall, the speakers, breakout facilities, catering, registration process and more.
We've already done the hard work for you – so just input some of your organization's  details and you'll be ready to go!
Select from the pre-loaded questions and distribute the survey easily. Once the results are in, you can run instant Smart Reports with the click of a button.
These reports will help you understand the feedback and make smarter decisions.
Hassle-free insights guaranteed.
Brought to you by Snap Surveys – market leaders in survey software and research services since 1981.
Summary
The key to running a great event consistently is getting feedback from your attendees – helping you to rectify problems in real time as well as planning ahead for the next one.
And with our pre-built Event Experience Survey, you can evaluate the success of conferences, trade shows, live experiences and more.
No learning curve – get started quickly.
Select up to 15 questions that cover a range of subtopics, helping you build a picture of the event in the eyes of your attendees.
Reproduce stunning and concise reports showing your results for any month. Track your progress over time to ensure any changes have a positive effect.
Quick alerts – choose to receive email alerts for concerning replies, helping you rectify any issues in real time.
Full privacy policy included.
GDPR data compliance.
All data is stored on US servers.
Understand how your event is viewed
From the quality of the speakers and catering to the registration process and how the guest discovered your event, the survey will tell you everything you need to know.
It also offers the visitor the chance to speak freely on the good and the bad – giving you the information you need to put on consistently great event experiences.
Understand your data at a glance with concise analysis reports
Sometimes feedback can be a minefield – but our pre-built Smart Reports help you understand your data quickly.
It can offer insights such as "82% of respondents 'agree' or 'strongly agree' that the catering was a good standard".
Smart Reports offer the key takeaways and leave you well placed to know what action (if any) needs to be taken.
With just a few clicks of a button!
And once they're set up, you can run these reports again easily over time. Helping you track changes in attendee sentiment and understand whether your tweaks and changes have been a success.
No experience needed
Remember – you don't need to be an expert. All the hard work has been done for you.
Run the entire survey with ease!
Pricing plans
There are three options to choose from, depending on the needs of your organisation.
Free trial (equivalent to 10 delegates at each of 2 events)
£995 – up to 100 delegates at each of 5 events

£4,995 – up to 1,000 delegates at each of 5 events
For the Free version, click Get Started for free. You will then create your account and access your Event Experience Survey.
For the either of the paid versions, click 'Find out more' and submit your details.