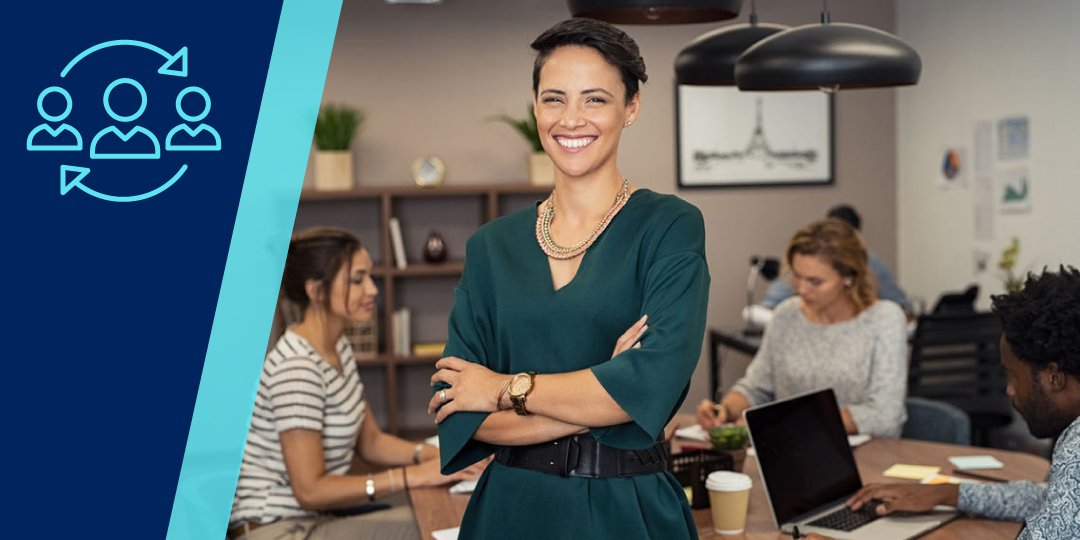 Employee Engagement Survey
It's a ready-to-run survey designed to gather views on a range of topics relevant to your employees, from the job, the manager and the company, to relationships, key policies and communications.
This survey then probes what's most important to employees and encourages them to suggest their own ideas.
The tool collects information about how well people are being managed, and gives them a proper channel for their ideas to be aired and heard, helping them do their jobs better.
The more "engaged" your employees are, the more successful your organisation is likely to be.
Summary
The "Great Employee Resignation" of the pandemic era (where over 4 million Americans quit their jobs and 25% of Brits plan to) makes employee retention more important than ever.
This pre-built survey solution helps you to understand how engaged employees are at work.
Engagement is more than happiness; it's about your staff's fulfilment, motivation and emotional investment.
Why use our employee engagement survey?
Our Employee Engagement survey features professionally designed questions and allows you to run reports with a click of a button, quickly helping you identify key stories within your data.
Through these insights, you can strategise the adjustments you may need to make to keep employees engaged.
Employee engagement survey benefits
Pre-built solution
Select up to 22 engagement questions
Easy one-click analysis
Quick summaries and in-depth reports
Customisable to your organisation
GDPR data compliance
All data is stored on UK servers
The survey assesses employees' feelings on their role, the company, their manager, relationships with colleagues, key policies and communications, what is important to them and how they can share ideas.
You can choose to run this survey online or offline via paper – or even a combination of both.
Anonymity is assured for all respondents.
Employee Engagement Reports
This survey has built-in, comprehensive reporting to help you dig deep into your data.
In addition, you will be able to print out PDF versions your reports to share with others.
To protect the anonymity of the respondents, reports will only be available when 10 or more responses have been entered.
Download an example of the Employee Engagement Survey report (PDF)
Our survey features
Print paper copies of your questionnaire
Customise with your logo and branding
Include demographic groups for in-depth reporting e.g. department, team, location, gender
Automated analysis reports – view in tables or charts
Tailor to your organisation's tone of voice e.g. change team leader to supervisor or MD to CEO
Filter by year for quick comparison
All-in-one survey solution
This solution includes everything you need to start putting employees first.
All at the click of a button – no training required!
You don't need to be an expert in employee engagement either.
Pricing plans
There are two options to choose from, depending on the size and needs of your organization .
Free (for up to 50 employees)
Professional: Special introductory price $495 for organizations with 51 to 500 employees.
For the Free version, click Get Started for free. You will then create your account and access your survey.
For the Professional version, click 'Find out more'.