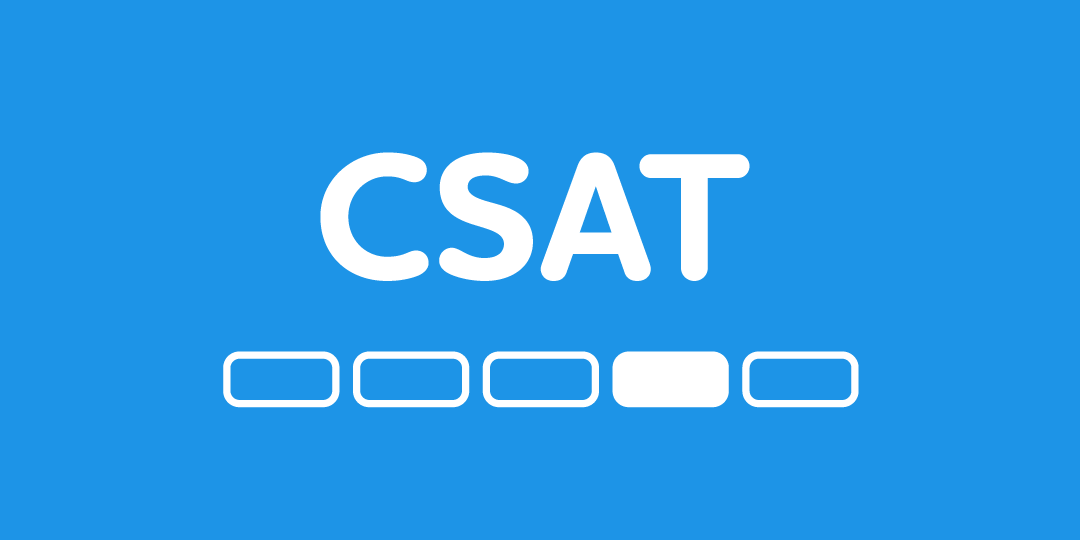 CSAT
Are your customers satisfied with your product or service?
A Customer Satisfaction Score (CSAT) is a metric that reflects customer sentiment after an interaction. CSAT provides valuable insights to understand how customers are feeling.
Find out if your customers are happy in just a few seconds!
Short two-question survey
Optional extra question
Generate instant CSAT score based on results
GDPR compliance
Easy set-up
Summary
The CSAT Survey includes a two-part question, plus an optional extra question for more information if you need it.
It can be single response, multiple response, or another open-comment question.
These questions can be fully customized to suit your needs!
For example: How satisfied were you with the service you received today?
It is based on a 5-point scale.
This is then followed by an open comment style question where customers are asked to provide feedback.
Find out if customers are Satisfied, Neutral, Dissatisfied.
More details
Customers express what factors influenced their scores and diving deeper into this feedback can help you see where your strengths and weaknesses lie.
Together, the CSAT score, and supporting qualitative feedback can help you understand the context and drivers behind the scores so you can take the right action to improve any areas highlighted.
The CSAT score is expressed as a percentage and is calculated as follows:
(Total number of satisfied responses) / (Total number of responses) x 100 = CSAT
In this CSAT survey the results combine the first 2 and last 2 points on the scale and along with the middle point they are then classified as either Satisfied, Neutral, or Dissatisfied.
Creating the CSAT survey is fast and easy.
Get started today!