Blog Series: Tips to Selecting the Best Survey Method: #4 Administration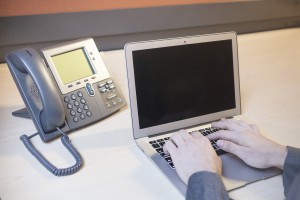 This is the fourth blog post in a series where we discuss issues you'll want to take into consideration as you plan your next survey. Whether administering an online, paper, mobile, or kiosk survey, or conducting a telephone or face-to-face interview (or a combination of survey modes), you need to take into consideration the advantages and disadvantages of each method. In the previous three blog posts in the series, we have discussed potential issues in population, sampling, and questions. We now move on to administration issues.
Administration issues
How feasible is your survey method? There are four important administration issues that you need to consider when planning your next survey.
Costs – Cost is often the #1 determining factor in selecting the method to administer a survey. You may prefer the traditional administration of paper surveys, but you can't justify the higher cost of distribution via mail, or the costs associated with processing the completed surveys through paper scanning or manual data entry (or both).
Time – Certain survey methods take longer to complete. Do you need responses immediately? If your answer is yes, you may want to consider an online or mobile survey as data can be gathered faster. If you choose a paper survey, have you budgeted enough time for your research to send out mail surveys, follow-up reminders, and return responses? If you conduct a face-to-face interview or telephone survey, have you allotted ample time to get enough responses for your study?
Facilities – Do you have access to the facilities to process and manage your survey? Do you have ample secure storage for paper surveys and an area to process large volumes of paper? Do you have the equipment you need to scan paper surveys, or space to set-up manual data entry stations? For telephone interviews, do you have phones equipped for interview surveys?
Resources – Do you have the manpower? Each survey method has it's own demands for personnel. Online surveys and mobile surveys take consistent online management, which can be more efficient with an online survey management system. Telephone surveys or face-to-face interviews require interviewers to have specialized skills such as being able to motivate respondents and interact well with the public, and some studies may require that the interviewer has technical skills or knowledge, or expertise in a certain area.
View the previous posts in the series:
Tips to Selecting the Best Survey Mode: #1 Population
Tips to Selecting the Best Survey Mode: #2 Sampling