When it comes to your online survey data and distribution, are you aware of how secure it is?
What happens to your online survey data? Is it safe? Is it secure? Is it private? Fortunately, for Snap Survey Software users, the answer is yes. Your survey data is safe, secure, and private.
Secure Online Surveys
Many companies may say your online data is secure, but saying your data is secure and actually putting those standards into practice are two different things.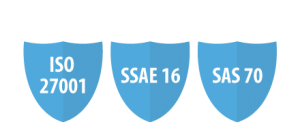 Snap Surveys understand that data location is a very important consideration. We emphasize our obligation to provide all of our customers worldwide with survey software and services that conform to the best available security, accessibility, and professional guidelines. That's why we are proud to be independently audited and certified by Bureau Veritas as being compliant with ISO 27001, the internationally recognized gold standard for information security systems. By storing your data in a first-rate security infrastructure, Snap Surveys offers customers peace of mind. Thousands of customers trust Snap Surveys with their surveys and survey data.
Snap WebHost is the online questionnaire delivery, analysis, and reporting service operated by Snap Surveys. Security levels are maintained both for the service itself, for the platform it is running on, and for the backup and support services behind it. As an alternative to our online subscription service, you can also run Snap WebHost on your own servers. A growing number of our customers are choosing this option as it offers complete control over their surveys and data.
Data security is our top priority at Snap Surveys. The security package is standard on all new accounts, and comprises of:
ISO/IEC 27001 certified
SAS 70 / SSAE 16 certified data centers
UK(EU) and US data centers
Secure (https / SSL), encrypted questionnaire and report delivery
Data encrypted at rest
Permanent malware scanning
Latest security updates applied
Daily vulnerability scan
Daily backups
Strong user password policy
Optional questionnaire login ID / password