What is the role of images in online surveys? Produce interactive online surveys that engage with respondents and produce higher response rates.
Research conducted by Snap Surveys determined that respondents are more engaged with the subject of an online survey when questions are presented in a colorful and interactive way. The use of images in interactive questions is an effective way to engage with respondents in online research, and produce higher response rates. Why? Interactive questions play a powerful role in online research, similar in ways that images are used in other forms of creative communication – to communicate ideas, engage, entertain, and to trigger thoughts, actions, and even memory.
Interactive questions are a visual and engaging alternative to check boxes, with responses given by clicking directly on the image, as indicated below.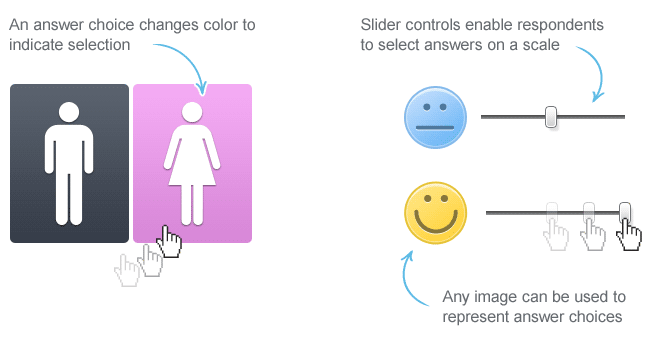 Smiley sliders or 5 star rating scale questions are a great alternative to traditional rating scale questions. Where a check box question might be limited to a five or ten point scale, a slider can have many more points on its scale while occupying no more space on screen. The result is a wider range of data and the potential for more sophisticated analysis. Multimedia, such as video or audio, can also be added to online surveys.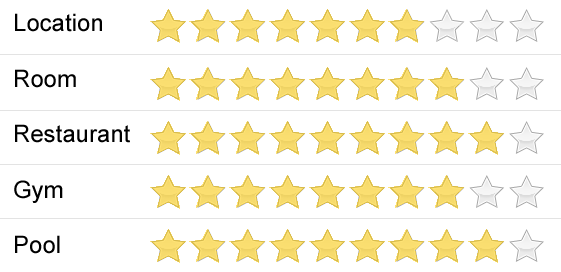 Learn about interactive questionnaire design features in Snap Survey Software, which includes a range of fun and interactive question types that engage with respondents to help you achieve a higher response rate and get more accurate results.