Paper surveys vs. online surveys. What's your opinion?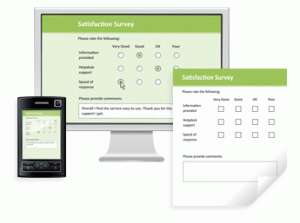 Since the rise in popularity of online surveys, the questions still remains, are online surveys better than paper surveys?
Many businesses have shifted some, if not all of their surveys to online platforms, ready for completion on online or mobile devices. For some organizations, however, the decision to shift is a difficult one to make. Some target populations may not be receptive to online surveys, making the transition a difficult decision. Are online surveys superior to paper surveys in terms of both speed and cost-efficiency? The debate between which is more effective continues.
How does each mode of survey research fare in your market? Can your research remain valid if you switch to one mode of survey research, but leave the other behind?  Take into consideration the following factors:  Continue reading →