Step 2: Think about your target audience
How, when, and to whom is the questionnaire going to be delivered?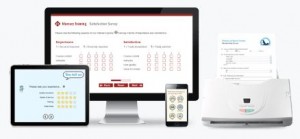 Where are participants likely to be viewing your questionnaire? Will they be on the move, at home, in the office? This should dictate the length of the questionnaire and the type of questions you create.
19% of online surveys are now competed on a Smartphone, tablet, or other mobile device.* The attention span of a participant on a Smartphone is generally going to be shorter than someone using a PC. Different question styles suit different devices. Grid questions, for example, are better on larger screen-sizes than on a Smartphone. Continue reading →