What's new in Snap WebHost? Enhanced password security, options to search, sort, and manage your online surveys, and more…
We have added some great new features to Snap WebHost, our online survey management system – providing online surveys and mobile interviewing managed through one easy to use online subscription service.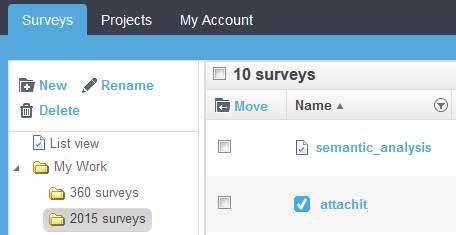 As part of our ongoing efforts to maintain the highest standards of security, we've strengthened the complexity rules for new and changed passwords. We've also added folders for you to organize your surveys, for example, by project or date, plus search and sort options to help you easily find the survey project you're looking for.