Watch our webinar recording at your own pace to learn some great hints & tips for creating better questionnaires
The look and feel of your survey can really make a difference. Watch Snap Surveys training consultant Marc Ellison as he adds consistent branding and survey logic to a client questionnaire in this helpful webinar recording. You'll also get advice on how to lay out surveys clearly, and learn techniques to help you create surveys more efficiently.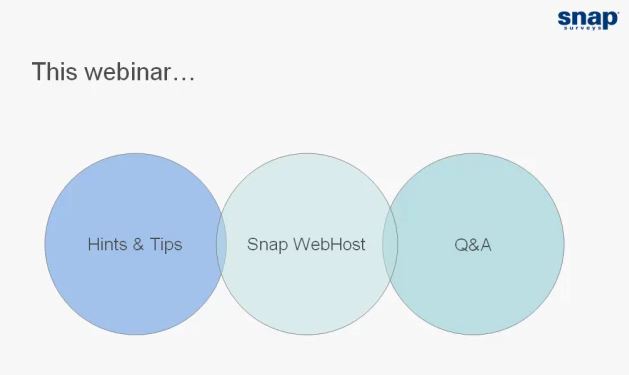 This 'hints and tips' webinar recording will help you make your questionnaires look great and work smoothly.