Produce dynamic and engaging surveys with interactive questions available in Snap 11 Survey Software
Research conducted by Snap Surveys determines that respondents are more engaged with the subject of a survey when questions are presented in a colorful and interactive way. Snap 11 Survey Software includes a range of fun and interactive question types that engage with respondents to help you achieve a higher response rate and get more accurate results.
Interactive questions are a visual and engaging alternative to check boxes, with responses given by clicking directly on the image. Snap 11 Survey Software comes complete with a range of prebuilt interactive images, or you can use the handy editor to create your own.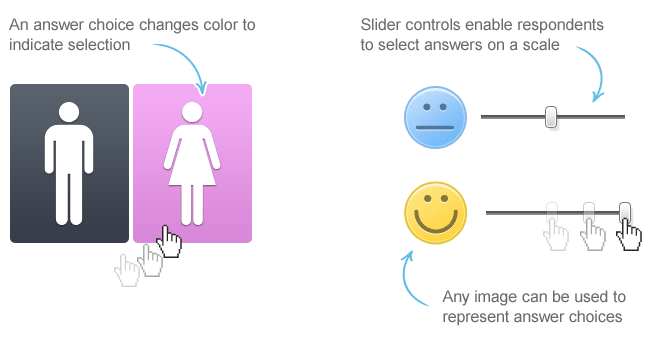 Continue reading →