Easily generate reports by creating and running a batch using Snap Survey Software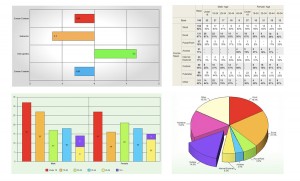 You can create reports in Snap Survey Software, publishing a set of analyses automatically. You can easily do this by creating a Batch.  What is a batch? Batches allow you to generate reports by giving Snap a series of instructions. You can define tables, charts, maps, or lists to be included in the report. Each analysis can also include notes. You can specify the way all the analyses appears with ease.
When creating a batch, you add all the analyses you want to be visible in the report to the batch, then run the batch to quickly generate the report. It's that easy!