Over the past year, remote working (or working from home) has been implemented by businesses across the globe as we rushed to adapt to lockdown orders.
For some, this has led to improved work-life balance. For others, it's been a loss of social connectivity. But is it here to stay? Will we all head back to the office?
Let's look at the future of work and weigh up the possibilities.
What will "work" look like when the pandemic is over?
There are three main options for employers to consider about the workplace once COVID-19 restrictions are over.
Return to the status quo: everyone heads back to the office
Not broke? Don't fix it: remote working is made permanent
Hybrid approach: finding a balance between the office and working from home
US jobs platform LiveCareer surveyed over 1,000 working professionals.
These numbers suggest businesses need to seriously consider their next move.
Working from home made permanent
The pandemic may have changed the working culture permanently for many organizations.
If remote working has been a success – why fix something that isn't broken?
Large companies such as Facebook and Twitter have announced employees will work from home indefinitely. But it's not just tech companies – banking giant Barclays have also announced plans for permanent remote work.
The UK government estimates that 80% of remote workers in 2020 did so only because of COVID-19. This means businesses may have rushed to adapt to remote working that March and may be simply "getting by" without any real investment in remote working capabilities.
If the decision is made to work from home indefinitely, that will likely change for most organizations.
From Microsoft Teams to company laptops, commitments will be needed to ensure the long-term success of remote working.
Benefits of working from home permanently
The benefits of working from home permanently after COVID-19 include:
Better work-life balance without commuting
Saving money on commuting and clothing
Fewer cars on the road benefits the environment
Elimination of physical office space saves company money
No office means the ability to hire anyone throughout the world. Global employees can also lend insight into regional and local markets.
Work comfortably in your home clothes
Exercise at lunchtime without worrying about your appearance afterwards
Less distractions without colleagues interrupting your workflow
81% of employees take fewer sick days (Linkedin November 2020 poll)
Hybrid (flexible) approach to remote working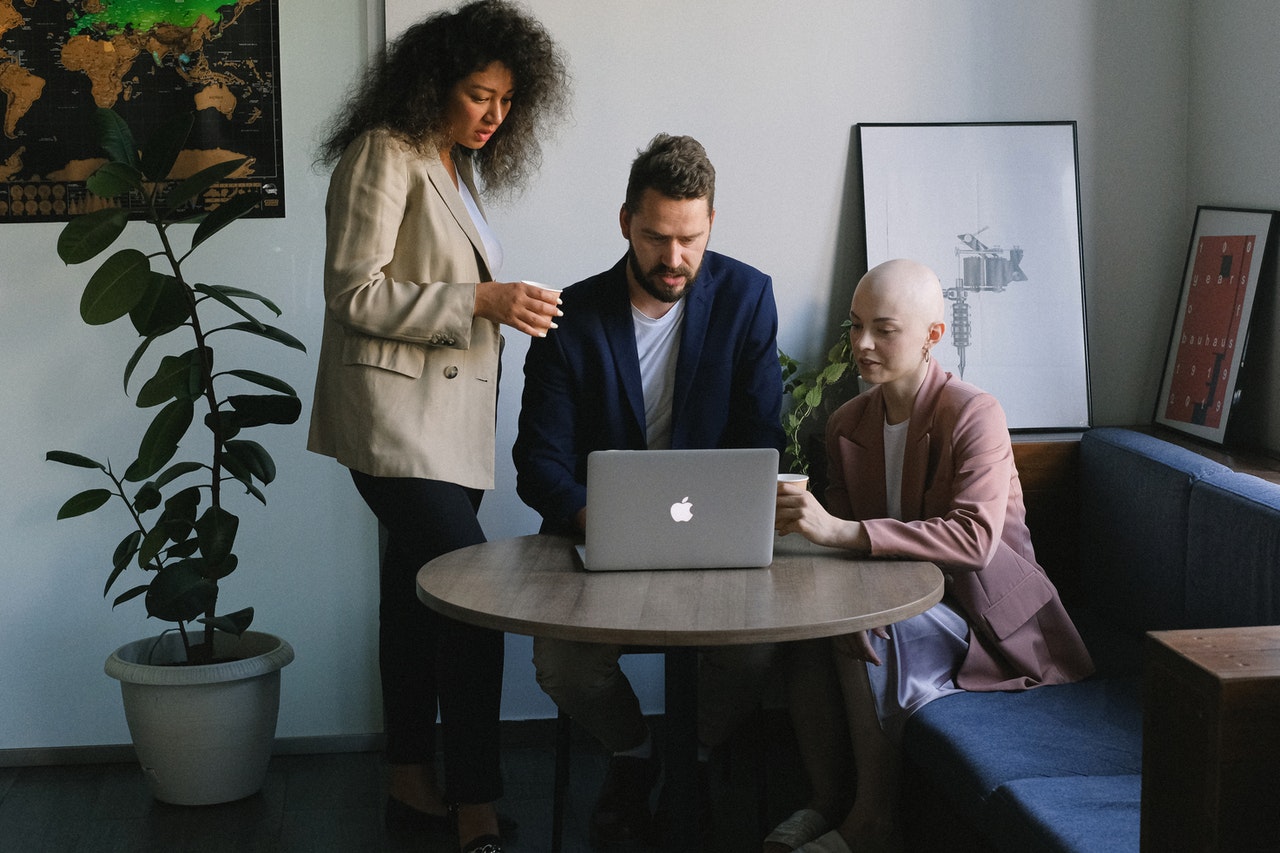 A hybrid or flexible approach to working from home may be the preferred option for many.
Splitting time between the office and working remotely may be the sweet spot that keeps everybody happy.
The benefits of a hybrid approach to remote and office work include:
Less commuting than full-time office work
Maintain social interactions with colleagues
Team meetings face-to-face can reduce 'Zoom fatigue'
Meet new employees in person and spend time getting to know them
Train and share knowledge easier
Maintain work-life balance with a few days a week at home
Reduced office space may be needed if workers stagger their office hours
Likely fewer sick days taken by employees
A sense of community can be retained during those days in the office, but people will still get to enjoy commute-free days working from home.
When it comes to recruitment, an office presence will allow for face-to-face interviews and the settling in period for new colleagues. While this can of course be done remotely, it will probably be mutually beneficial for both employers and new employees to spend time together in person.
Microsoft believes this hybrid approach will be the popular choice for most businesses.
Back to the office permanently
Goldman Sachs has been a vocal proponent of office-based work, dismissing projections for remote work being made permanent. According to The Guardian, only 10% of Goldman Sachs staff worked from home during 2020 and its CEO David Solomon said work from home does not suit its culture. Solomon rejects remote working becoming "the new normal".
The UK Office for National Statistics reported that 36% of the UK worked at home exclusively in the week of February 7, 2021, while 46% commuted to work either as part of a full-time schedule or a hybrid working pattern.
The benefits of working back in the office full time include:
Easier to promote team spirit with face-to-face conversations
Utilizing space that's already been paid for
Provides a suitable workspace for those who don't have space at home
Solve problems with quick in-person conversations
The downsides to full-time office work in a post-pandemic world may include:
Less appealing to prospective candidates
Unhappy workers who enjoyed remote working
Higher staff turnover as people seek remote opportunities elsewhere
TIP: Planning on a returning to work survey? Check out our 15 Questions for your Returning to Work Survey blog post to guide you in the right direction.
Is remote working effective?
Yes. Forbes quoted a FlexJobs survey which says 51% of employees feel they are more productive when working from home.
An October 2020 Microsoft pulse survey found that more than 40% of managers said productivity had "improved" through remote work.
In addition, 61% of employees say their work-life balance has improved (theHRdirector)
Can remote working be effective in the long term?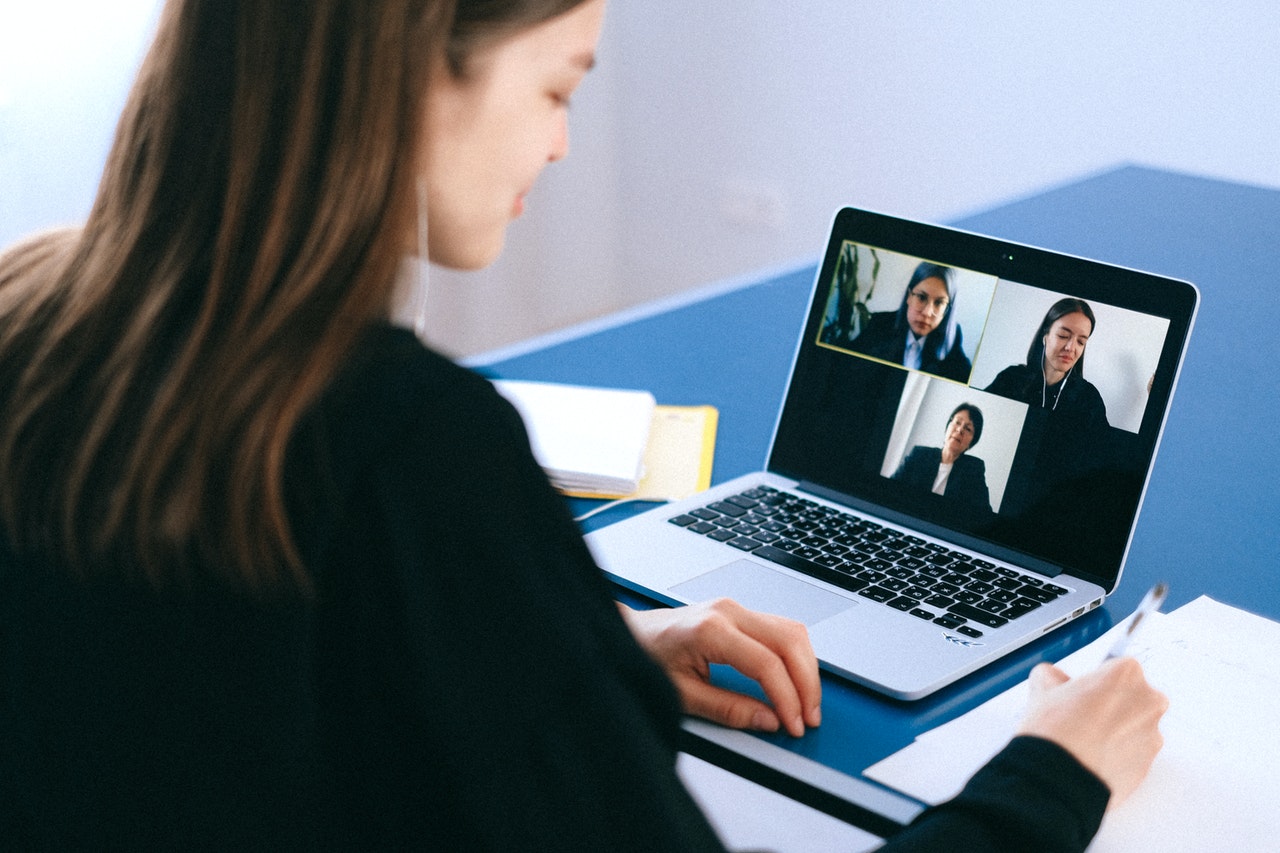 To ensure the continued successes of remote work, businesses need to strategize to keep engagement high.
Too little interactions can lead to workers feeling isolated, while people in regular virtual meetings may experience 'Zoom fatigue'.
Psychologists have said that these video calls can cause anxiety because of the persistent eye contact. We're constantly staring at each other, whereas in office meetings we will usually focus only on the person that's talking – giving everyone else some respite from feeling like all eyes are on them. In video calls, we're constantly looking at each other and ourselves.
To promote engagement, a monthly "office day" might help people stay fully connected. If this isn't possible, a company-wide monthly quiz on Zoom will help employees have some fun and feel involved.
Virtual coffee breaks could even be introduced – whether video or audio – so people can get to know each other on a more personal level. This would probably work best if a company permits 30 minutes a day to use on impromptu calls. It won't suit everyone but many people will love to have the option.
Whatever you decide, it's all about keeping employees connected and engaged. Engaged workforces are proven to be more productive, with better morale.
Regular performance reviews and setting deadlines will also keep people on track with their work.
TIP: Check out our blog on Employee Engagement Vs Employee Satisfaction.
How working from home benefits employers
Employers can benefit from remote working because of fewer expenses and a workforce that enjoys a better work-life balance.
No office space to rent/buy, no electricity to pay for, and no free coffee to provide!
In 2018, the Office for National Statistics reported that an estimated 141.4 million working days were lost because of sickness or injury in the UK, the equivalent to 4.4 days per worker. Sick days cost businesses £2.4bn in the UK per year, and with a drastic reduction in sick rates since the rise of remote working, employers can reap the rewards of a workforce that clocks in every day.
Recruitment and retention will doubtless be easier with many employees used to remote working now.
Working from home also consigns lateness to the history books with no travel needed!
How surveys can inform your post-Covid workplace strategy
Inviting feedback from employees on their feelings about remote work and coming back to the office will help you make an informed decision.
Making the wrong decision could lead to disgruntled staff which will inevitably lead to low engagement and increased turnover.
Your employees will feel valued if you ask their opinions and – crucially – act upon their feedback.
How we can help: here's a free Working Home Survey
You can get our Working From Home Survey for free.
It features 25 professionally designed questions and offers one-click dynamic reporting. Our analysis features are the bedrock of Snap Surveys software and allow you to analyze your data as deep as you want – from top line insights to granular level details.
You'll get everything you need in this ready-to-run product that will help you keep your finger on the pulse of employee sentiment.