What exactly is feedback? We hear the term all the time, but do we truly know what it is and why it is so important?
Feedback defined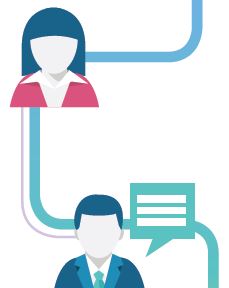 The term 'feedback' is used to describe the helpful information or criticism about prior action or behavior from an individual, communicated to another individual (or a group) who can use that information to adjust and improve current and future actions and behaviors.
Feedback occurs when an environment reacts to an action or behavior. For example, 'customer feedback' is the buyers' reaction to a company's products, services, or policies; and 'employee performance feedback' is the employees' reaction to feedback from their manager – the exchange of information involves both performance expected and performance exhibited.