CASE STUDY: Turning the Curve: How Snap Survey Software Helps Conwy County Borough Council Measure and Share Vital Outcomes Information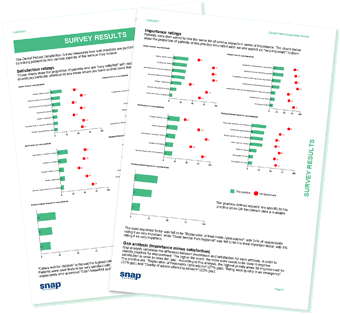 Alan Thompson is Project Officer at Conwy County Borough Council in North Wales. He's been an enthusiastic user and evangelist for Snap Survey Software in the council for over 10 years.
Like many of our customers, Alan has been keen to exploit the full potential of Snap's survey software solutions, in particular reporting and analysis.
"The intuitive simplicity of using Snap for analysis really opens up the data and helps us turn ordinary data into business intelligence," Alan explains.  Continue reading →