Publishing the online editions
Your questionnaire is now ready for publication, a process that creates a version of the questionnaire that is accessible on a web browser.
Click Publish on the Questionnaire toolbar. In Method, select Publish without preview.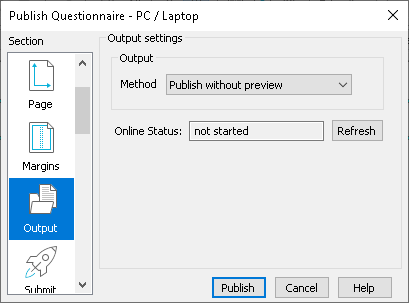 Click Publish. This creates a published version including all online editions, such as PC, Laptop, Tablet or Phone.