What Are Mobile Optimized Surveys?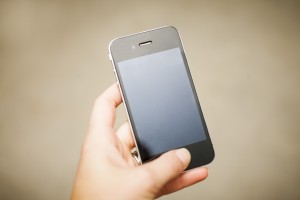 It is no secret that mobile technology is more popular than ever before.  According to data provided in a post by Blue Dog Mobile Marketing, by 2014 the number of smartphones in use will be over 1 billion, doubling the number of smartphones in the last five years…and growing.
Are your surveys ready for mobile devices? It is extremely important to optimize your online surveys for all mobile devices, from Smartphones to tablets.
What is a mobile optimized survey?
A mobile survey is simply a survey completed by respondents on any mobile device such as a smartphone or a tablet. Completing a standard online survey on a mobile device, without it being optimized for proper viewing ability on a mobile screen size can be a challenge for survey respondents. Issues in screen optimization may cause respondents to close the survey without completing it, jeopardizing response rates.
When it comes to online surveys, ignoring the use of Smartphones and mobile devices is not an option. Mobile optimized surveys are much easier to read and are designed specifically for people using small touchscreen mobile devices. The text in mobile optimized surveys is larger for easy viewing and the action click buttons are easier to maneuver. Properly optimizing your survey for mobile surveys determines the ease in which your respondents can read, comprehend, and provide accurate answers to your survey. Make mobile surveys easy and convenient to complete.
Create your own mobile surveys
With Snap Mobile Anywhere, surveys can be optimized for all mobile devices. Snap Mobile Anywhere, mobile interviewing capability for Snap Survey Software, enables users to run mobile surveys on any device including:  iPad, iPhone, iPod touch, Android, Smartphone, Tablet PC, and Kiosk.
Snap Mobile Anywhere allows a 2-way flow of information in real-time between field interviewers and the researcher. The researcher can update surveys which are sent to interviewers in real-time, and data is sent back automatically from the field.