As a long standing, leading survey software and services solutions provider, the staff at Snap Surveys has years of experience working with, and advising customers on how to get more from their surveys. This blog series provides 5 steps you can use to design and construct better, more effective surveys.
Step 1: Have clear objectives for your survey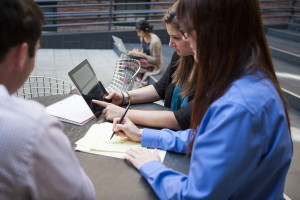 "Whilst it is important to get feedback, companies should not bombard customers with surveys every time they use a service as it could get irritating."
Be sure to have a clear idea of what data you want from the survey and how the data is going to be used. It's very tempting when planning and creating a survey to ask every question you can think of – but don't! Ideally, questionnaires should take no longer than 5 – 10 minutes to complete unless you have a particularly engaging topic or interest group.
Respect participants as they don't have to give you their time. Surveys are also one of the many touch points customers experience, so make it a positive one.
Learn more about designing your own surveys.
Note: The quotes used are taken from customer feedback research we commissioned last year amongst consumers and marketing professionals.