You've gathered leads. Now what? Have you considered survey software?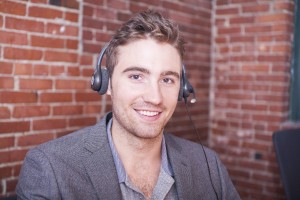 Your sales team generates many sales leads throughout the year through attendance at trade shows and conferences, from webinars, pay-per-click campaigns, organic online searches, online forms, landing ages, customer referrals, and more. Unfortunately, many of these leads may stay in your CRM system as unconverted sales opportunities.
Have you considered using survey software as a lead generation tool?
Why? Survey software is not typically viewed as a sales tool; however, it can prove to be a great asset to any sales team. Surveys are an effective means of gathering information for lead qualification and scoring, as well gathering data on prospects needs. They are also a great tool to fuel engagement and gather important data that you can use to develop improved sales strategies.
Let's create a lead qualification and scoring survey
The information you gather from a lead qualification and scoring survey will help you determine if a prospect is indeed a viable prospect and can continue on in the buying cycle, or placed into a continued sales & marketing campaign for further lead nurturing.
Lead qualification and scoring questions should focus on:
Qualifying a company: Confirm if a prospect uses a current product (or service) that either compliments or competes with your product.
Determining prospect status: Is the prospect a decision-maker, part of a decision-making team, or a secondary influencer? This type of question is useful when setting the stage for a sales call or marketing campaign so messaging can be made as relevant and personalized as possible.
Determining budget: Identify how much the prospect spends (or expects to spend) on products similar to yours.
Verifying a plan: Determine when or how often the prospect is in the market for your type of product. This could trigger additional or future sales opportunities to the same prospect, or to other colleagues or departments throughout a company.
Creating a sales timeline: Combining the results of "verifying a plan" and creating a sales timeline, the result is an indication of when the prospect will begin the journey through the buying cycle.
Note: Keep in mind; don't sell in your survey. That's poor practice and distasteful. You will more than likely turn off your prospects if you try to sell to them in a survey. Use the data you gather from surveys to develop sales strategies to convert sales, and use this opportunity to gather data for lead qualification and scoring.