Setting the page margins of your reports
To change the page margins in your report.
Click on the toolbar to add a new instruction and select Page Layout. The Page Layout instruction dialog opens.
Select the Page Setup tab.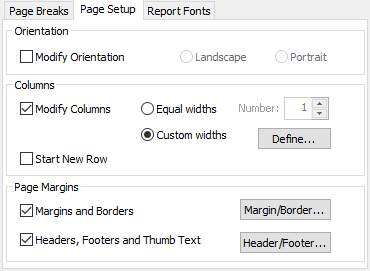 Select Margins and Borders and click the Margin/Border button to open the Report Borders dialog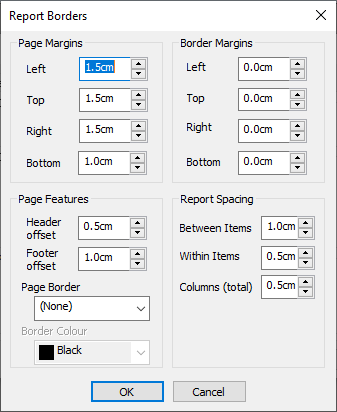 Change the margin dimensions to the values you need.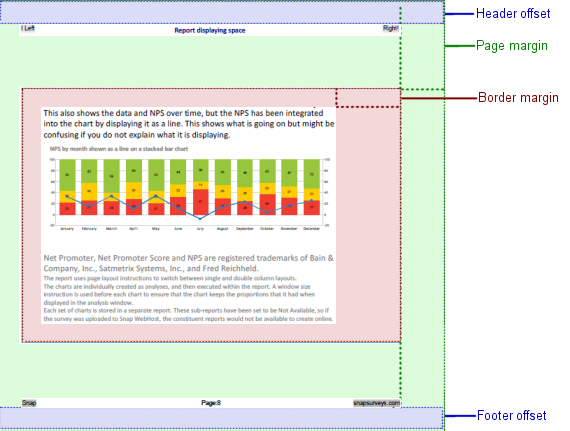 Click OK to save your margins.
Click OK to save your instruction.