Removing access for shared users
Log in to Snap Online and Your work is the first page shown. If you are already logged into Snap Online, click Home to return to Your work.
Select the item that you want to change. This can be a survey, folder, or all your work.
Select the Shares tab.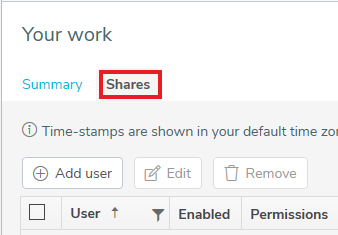 Click the box next to each user you want to change. Users are only available to select if the Share is set on the selected folder or survey. If the Share is inherited it must be changed in the folder it is inherited from.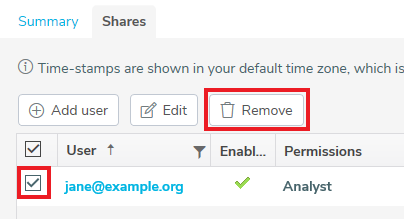 Click Remove to remove the users' access to the share. You are asked to confirm that you are removing access to the users.
Click Remove. The users are removed from the Shares list.