How to access work shared with you
This article describes how to access work that other Snap Online users have shared with you.
Log in to Snap Online and Your work is the first page shown. If you are already logged into Snap Online, click Home to return to Your work.
Click Shared with you on the side menu which is found on the left hand side.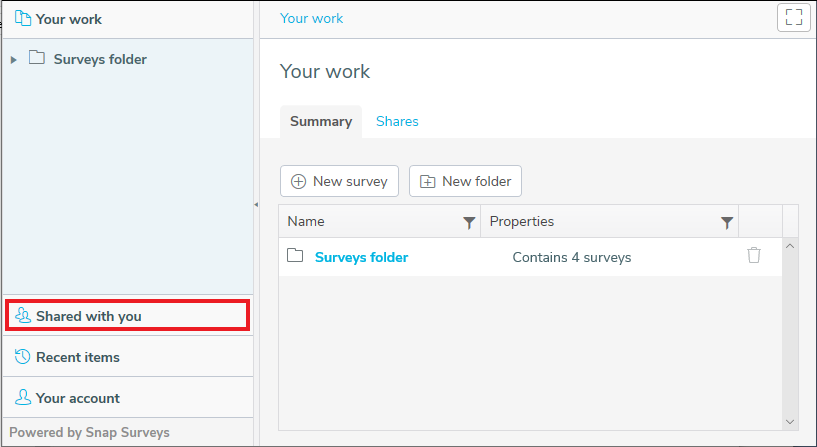 Click Select one to show a list of the users who have shared work with you.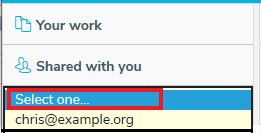 Select the user you require. This shows the folders, surveys and survey templates that are available to you.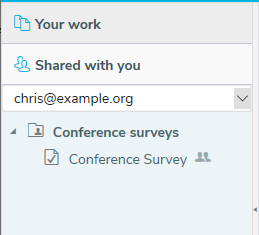 Select the folder, survey or survey template. The Summary details are shown by default. The options that are available depend on the permissions you have been given. The following example shows a user with Analyze permissions; only the Analyze tab is available. The location of the work is shown at the top of the Your work area.