Distributing your questionnaire
Once you have published your online survey you need to let your participants know about it.
If your survey is open to anyone then all you need to do now is advertise the location of your survey for people to complete.
If your survey is open to only a specific group of participants then you can set up the participants and send invitations or logins so that your participants know about the survey and are able to take part.
Prior to setting up participants and invitations your survey will show this message.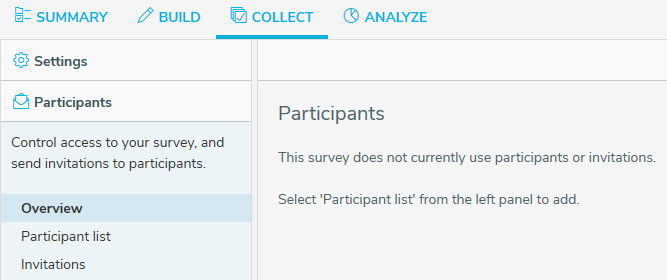 If you wish to use participants then you will need to set them up by uploading the participant data and creating invitations.
Once you have generated the survey's participant list, the participant details can be viewed and edited. All the participant and invitation settings can be found in the Collect section for the survey.