Checking how many units used
Keep on track with the number of units consumed by checking the Snap XMP Online usage statistics.
Click Your account in the side menu. The Summary section is displayed.
Click the Usage section to display the usage statistics page.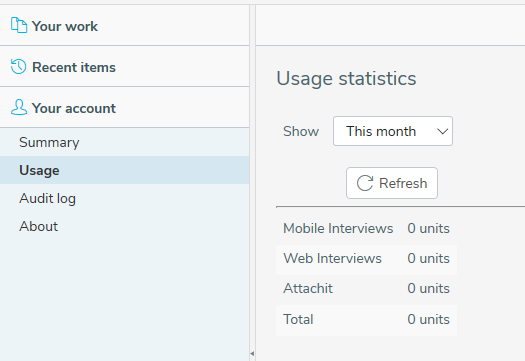 In Show select the date range. The options are:

This month
Last month
Choose dates
All time

If you select Choose dates you can enter the From and To dates.
Click Refresh to see the usage statistics for the account.