When you log in for the first time we recommend that you change your password. You may also want to change your password regularly for security reasons.
Click Your account in the side menu. The Summary section is displayed.
Click the Change password button in the Summary section. This shows the Change password page where you can update your password.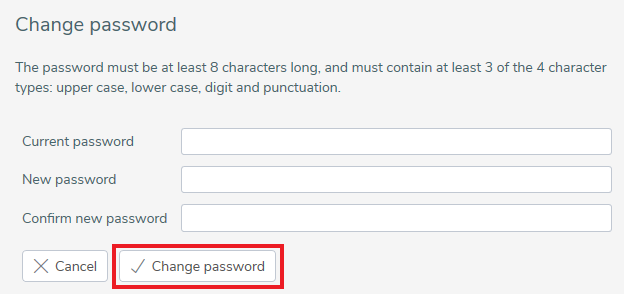 Enter your current password, your new password and confirm the new password.
Click the Change Password button to save the changes or Cancel the changes.