Categorising date responses
Using a Derived Single Response variable is used to group Q1a, "When did you visit the restaurant?" into suitable ranges for analysis on a table or chart.
Click to display the Variables window.
Click to add a new variable.
Specify the Variable details:

Name: Date
Label: Quarterly visits
Type: Derived (the variable will derive its data from the existing date of visit question).
Response: Single (each respondent will fall into only one of the new codes as there is only one date of visit per case).

Specify the Code Details as shown in the example below. Any recognisable date format can be used in the Value specification.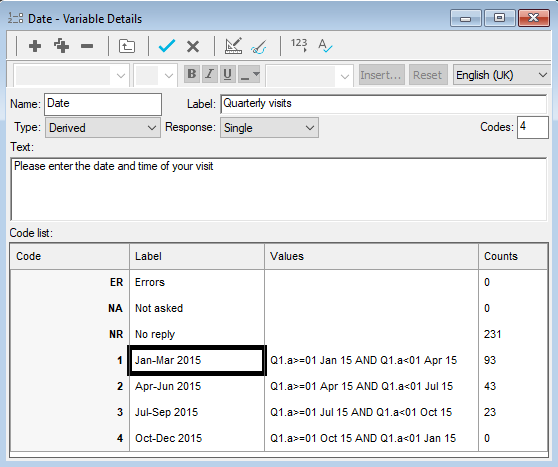 Click to save the variable. The variable can then be used in tables and charts in the usual way.