Feedback Management & Research Services
Our experienced research and training teams can help with any aspect of your survey project – from survey design and data collection, to analysis and reporting. We work with a diverse range of clients in voluntary, public and private sectors and our services are open to everyone, not just Snap Survey Software users.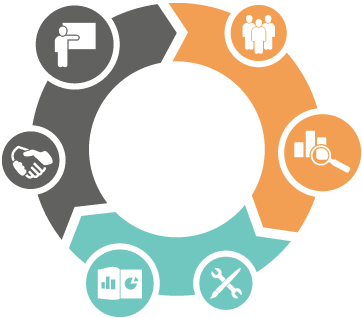 Get your Snap survey up and running with help and advice from Snap experts. We can help with survey design, templates and branding, advanced set up and complex functionality, translations, and much more.

Our team have experience with a wide variety of survey projects. We can print and dispatch postal surveys, manually enter paper survey replies, design and host online surveys, and run multi-mode surveys.

We make full use of Snap Survey Software to deliver high quality analyses and reports, as well as bespoke charts, and data coding and cleaning. And if you are a Snap user, we'll give you the survey file so you can re-run the survey yourself.


Our knowledgeable trainers can help you get more out of Snap Software. We have a range of courses covering every aspect of the survey process, including consultancy style – tailored to your needs, and using your own survey.
Partners and third parties
You can expect a high level of confidentiality and service from the team here at Snap Surveys. We're happy to work in the background so you can deliver the right survey tools and results for your customers, or work as a partner to produce a custom feedback solution.
Your data is safe with us
When you send data to us, you can be sure it's in safe hands. All our work is certified to ISO 27001 – the highest possible standard for information security.
"The Snap team listened very carefully to what we needed for our project and were sensitive to the subject matter we work on, which was much appreciated."
Dr. Laura Wilkinson, Senior Research Analyst, CAADA