Voice of Your Customers Limited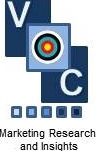 Specialising in the design and management of customer satisfaction surveys and analyses.
Through customer satisfaction, employee engagement, brand awareness and tracking business performance, we understand how important customers opinions are to business performance. No two projects are the same. Through our work we understand their mindset and delve deeper to ultimately support and direct your strategy.