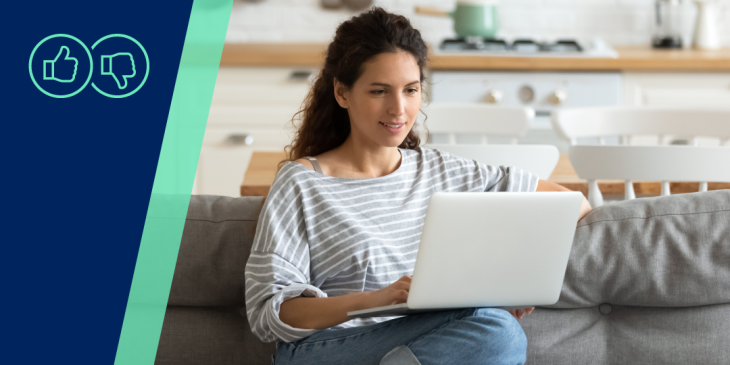 Webrater
The quality of a website can make or break an organisation's digital reputation.
It must be easy to navigate, fast-loading, and offer tailored experiences to multiple devices.
Every website visitor should enjoy a seamless experience that allows them to complete the action they wanted – whether it's buying a product or finding out information – otherwise they will be frustrated and leave your website.
Not only can this result in a loss of sales, but it also provides a signal to search engines like Google that your website isn't serving its purpose, which can lead to a loss of rankings in search engine results.
Therefore – it's important to get feedback from visitors to your website to make sure things are working as they should.
Summary
Our Webrater Tool offers the perfect solution.
It's a pop-up survey that lets visitors give immediate feedback about your website. No experience needed!
Design the survey in a few clicks and install the launcher on whichever pages you want to monitor, then sit back and wait for the responses to come rolling in.
Run the pre-built reports to see overall satisfaction levels and breakdowns by page and by date.
Track results over time to confirm improvements you make.