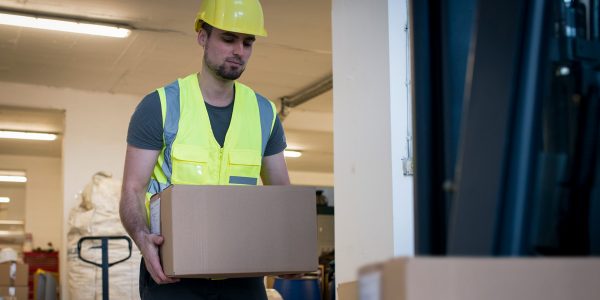 Manual Handling Assessment Charts (MAC Tool) HSE
An all-in-one solution for identifying manual handling activity risk in the workplace: including lifting, carrying and team handling operations.
The MAC helps the assessor to identify the tasks that need improvement first.
Users respond by clicking the images depicting manual handling best practices they think are correct
These clicks guide them through the audit
A score / summary report identifies areas for improvement
Report emailed automatically and downloadable by PDF
Smart reports enable analysis of multiple audits across multiple locations
Fully compatible with smartphones, tablets and SOI
Brought to you by Snap Surveys – market leaders in survey software and research services since 1981 – and the Health and Safety Executive, the UK government agency responsible for the encouragement, regulation and enforcement of workplace health, safety and welfare.
Summary
The MAC tool was developed to help the user identify high-risk workplace manual handling activities and can be used to assess the risks posed by lifting, carrying and team manual handling activities.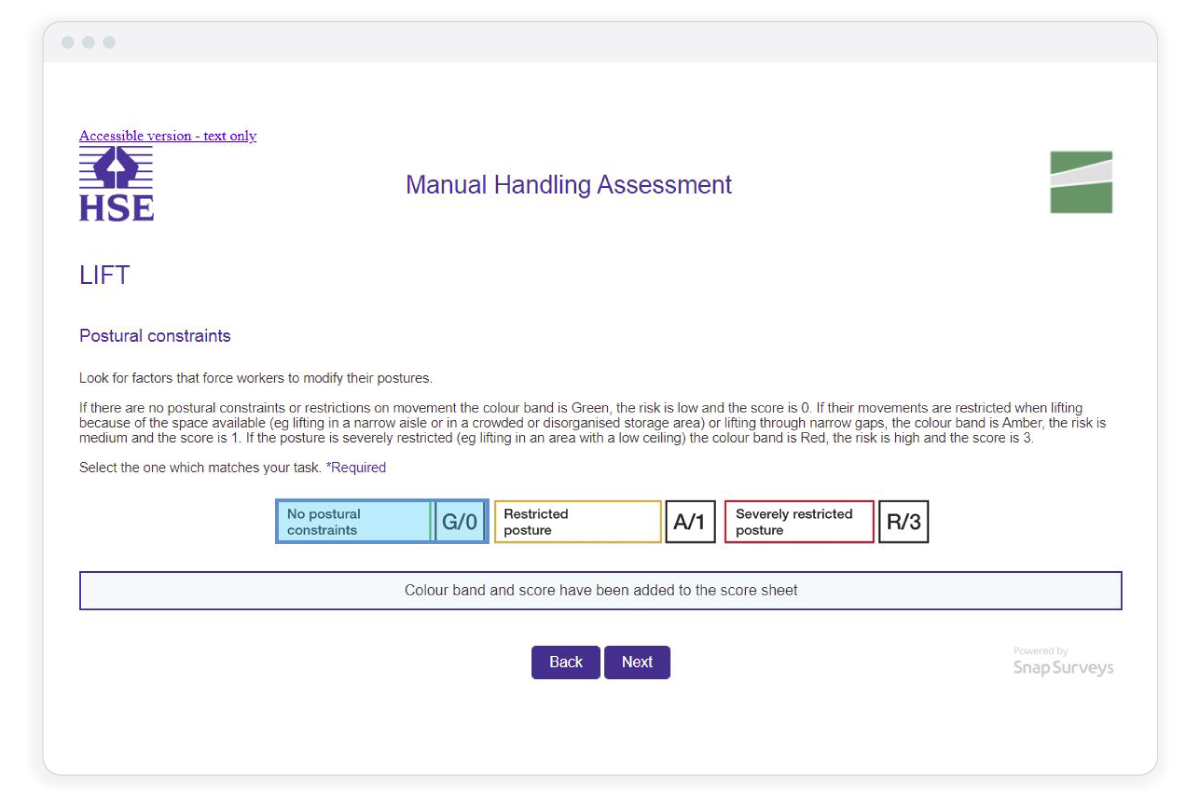 It is designed to help you understand, interpret and categorise the level of risk of the various known risk factors associated with manual handling activities.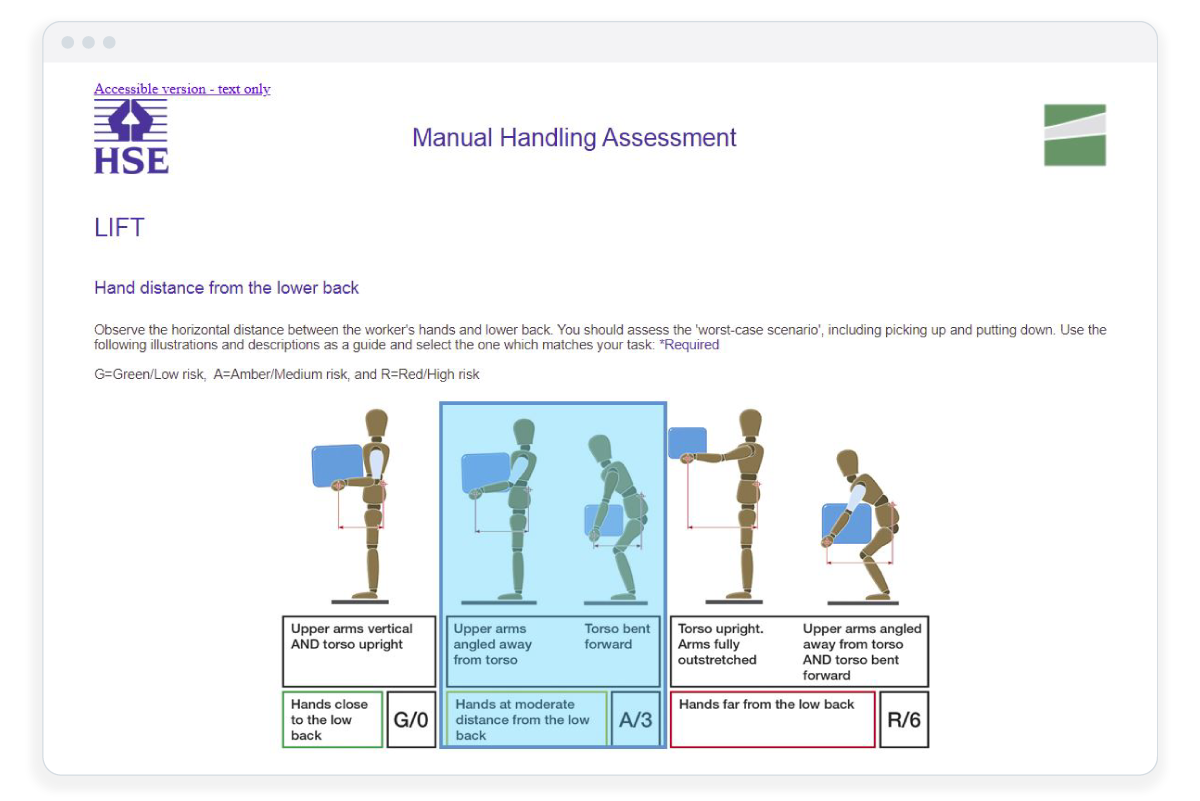 The MAC uses a numerical score and a traffic-light colours approach to indicate the level of risk.
It can be used to look at three types of manual handling operation:
lifting by one person
carrying by one person
team handling
Details
A flow chart leads users through each factor of the manual handling operation, enabling you to evaluate and grade the degree of risk.
Each flow chart is supported by an assessment guide, which helps you to score the task you are observing.
A graph will help you to assess the risk for the load and frequency of a lifting/carrying operation.
No graph is provided for team handling because of the complicated and diverse nature of the operations.
Scores and reports are sent by email and help you identify areas for improvement.
For large scale audits, advanced Smart Reports allow you to compare audits across multiple sites, helping you ensure correct best practice is followed in every location.
Please note:
Using the MAC will help to identify high-risk manual handling activities within the workplace.
However, the MAC is not appropriate for all manual handing operations. It may not comprise a full risk assessment, and therefore would be unlikely to be acceptable if relied upon alone.