Learn how to share mobile surveys with Snap Mobile Anywhere
The latest Snap Mobile Anywhere app allows you to choose which mobile surveys to share with your respondents.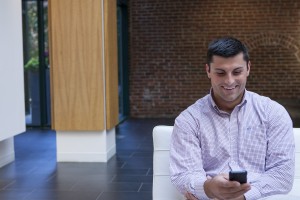 You assign the surveys to their associate account on Snap WebHost, Snap's online survey management and analysis platform. When a respondent logs into the Snap Mobile Anywhere app, they can easily see the surveys that you assigned to them. Respondents can have an account each, or share an account.
We have developed a worksheet that demonstrates how to create the accounts and how to share the surveys with respondents.
The worksheet assumes
you have created a survey with a mobile survey edition
your Snap WebHost account has available Interview Associate accounts
you have the Snap Mobile Anywhere app (version 4 and above)
The steps in the worksheet include
Step 1: Create an associate account for your interviewer (on Snap WebHost)
Step 2: Publish the mobile surveys edition from Snap Survey Software
Step 3: Upload the survey to Snap WebHost (and start it when ready)
Step 4: Assign the mobile survey to associates (on Snap WebHost)
Step 5: Check the survey in Snap Mobile Anywhere
View worksheet: Setting up surveys for Snap Mobile Anywhere