Trigger Personalized Email Reports from Your Online Survey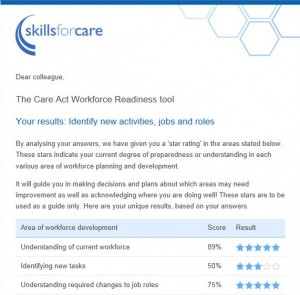 Do you need to share advice, guidance, analysis, and reports with your customers or colleagues? Our expert Research Services team can customize instant email reports for your online survey participants, including specific feedback, analysis, and guidance based on their answers. Upon completing the online survey, participants instantly receive a personalized email report.
Learn how the Snap Surveys Research Services team set-up instant email reports for Skills for Care, a UK organization helping local authorities assess their preparations for new government legislation. View the case study to find out what we did.