Preview Snap 11 Survey Software this Thursday!
Please join us this Thursday, December 13th when we will introduce users to Snap 11 Survey Software during our final preview webinar.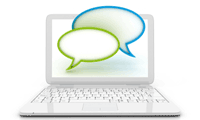 Snap 11 offers survey software users substantial additions of smart reporting functionality and advanced analysis features, as well as new survey templates, and charts and graphs. We will also familiarize users with our enhancements to Snap WebHost, our online survey management system, and Snap Mobile Anywhere for advanced mobile surveys.
Join us on Thursday, December 13th, 15:00 – 16:00 UK GMT | 10:00 – 11:00 US EST for this free one hour Snap 11 Survey Software preview webinar. Viewers will also have an opportunity to ask questions. Continue reading →