Easily manage your Snap surveys on our secure servers or yours with Snap WebHost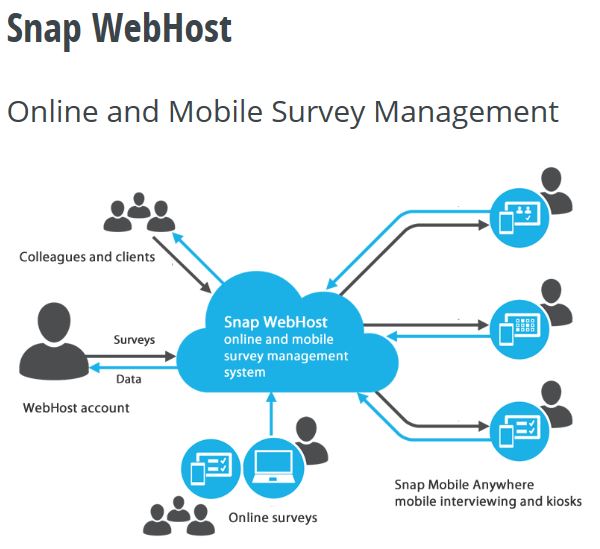 Take a look at the unique features of Snap WebHost, Snap Surveys' online survey management and reporting system. Access to a Snap WebHost subscription enables users to easily upload and administer online surveys, create email invitations and reminders, manage data collection, and create real-time analysis and reports.
Snap WebHost has many advanced features, including:
Collect partial response data
Track multiple iterations of a survey
Seed responses from a database
Use patterns to validate open-ended questions
Check values of open-ended questions
Share real-time analysis and reports with individual clients and stakeholders
Did you know you can install Snap WebHost on your own servers?
There are unique benefits of installing Snap WebHost on your own servers, instead of subscribing to ours. With Snap WebHost In-House Installation, you control how and where your survey data is stored, and you can work on your survey project without the limitation of a subscription.
All data is saved exclusively on your servers
24/7 access to your respondent data
Access to 7.5 million profiled respondents
Unlimited online and offline interviewing capability
Unlimited client logins to view and create analysis and reports
Fully brand your survey URLs to give participants confidence that your surveys are genuine
With a yearly maintenance agreement, you also get 12 months of telephone and email support, access to online resources, and free upgrades.
Or contact us directly to discuss your needs
UK customers: 01454 280800 or via email at info@snapsurveys.com
US customers: 6003-610-8700 or via email at sales@snapsurveys.com