Snap Surveys has installed SugarCRM's Sugar Enterprise On-demand system to better manage the needs of Snap Survey Software customers.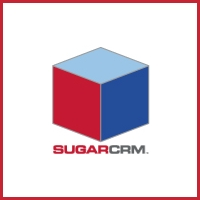 We chose SugarCRM for its power, flexibility, and ability to draw together the different elements of our business. We take pride in the quality and value our sales, support, training, and projects staff provide to our customers, and we look forward to enhancing communication, engaging even more efficiently, and building ever stronger relationships with our customers.
Snap Survey Software users can expect to see upcoming customer and technical support enhancements, which will better streamline our already notable communication with customers, from general inquiries to advanced techincal support and training.
"Sugar has already made the support process even more efficient," says Jay Arbelo, Manager of Technical Support & Services." Once the customer support portal is integrated, we will be in a position to offer an even higher level of service to our customers."
Customers can expect to have access to the new customer support portal in the coming months. Stay tuned for more news on this exciting integration!